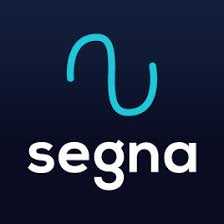 Segna
About
Segna automatically normalises and cleans your data
If you allow users to upload csv files through your app, you should be using Segna!
Segna is the best way for companies to import CSV files into their products. We save companies from having to write their own CSV file importer.
We use machine learning to clean and normalize the CSV's which are more accurate and less brittle than a hard-coded importer.
Location

Auckland

Website

Founded

2020

Employees

1-10

Industry

Data Analytics

Funding stage

Seed
The Matchstiq Top 100
Snapshot of Segna
Segna's mission is automated data normalisation.
The market opportunity ahead for Segna
Currently, we're focusing on automating the normalisation of tabular data files like csv, xlsx, parquet, Google sheets, etc.
As we expand to automate all data formats, we'll apply our ML-first approach to data normalisation to forms of unstructured data like JSON files, databases, API requests, and converting rich text into structured data.
Why Segna is a great place to work
At Segna, we've accidentally filled all the criteria to be a "Silicon Valley" startup, but we do have our own twist on the stereotype:
Every full-timer gets a custom mechanical keyboard
Table tennis is a daily ritual
We love hiking
Everyone is a sci-fi fan but has very split opinions about anime (prepare for heat)
We go on weekly bouldering sessions with most of the company
If you like skiing, you'll be right at home
We're looking to improve the efficacy of our quiz night team
Eating challenges - need we say more?
The best variety of custom Slack reactions and memes that you'll ever witness
We have a Minecraft server
Want to keep up-to-date?
We send out a fortnightly email with relevant events, the latest jobs and career insights from interesting and candid people.