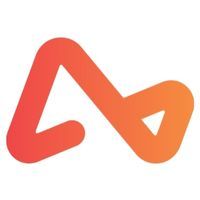 Airwallex
About
Empowering modern businesses to grow beyond borders
Airwallex is the leading financial technology platform for modern businesses growing beyond borders. With one of the world's most powerful payments and banking infrastructure, our technology empowers businesses of all sizes to accept payments, move money globally, and simplify their financial operations, all in one single platform.
Location

Melbourne

Website

Founded

2015

Employees

500+

Industry

FinTech

Funding stage

Series E
The Matchstiq Top 2023
Snapshot of Airwallex
At Airwallex, our mission is to connect the world with smart, simple, human-driven technology. We're dedicated to enabling businesses to work seamlessly across borders, fostering growth, and scaling the digital economy.
The market opportunity ahead for Earlywork
The market opportunity ahead for Airwallex is immense. With businesses increasingly going global, our innovative solutions bridge the gap, simplifying cross-border transactions and empowering companies of all sizes to thrive in the global economy.
Why Earlywork is a great place to work
Airwallex is a dynamic and inclusive workplace where passion and inspiration drive us. We encourage intellectual honesty, obsessive curiosity, and a commitment to craftsmanship.
Our diverse team celebrates success, shares knowledge, and strives to make a positive impact on the world. Plus, everyday casual dress is just one of the perks that make it an enjoyable place to work!
Working with us
Values
Customers First

Our customers are why we are here. Knowing them, keeping them and consistently delivering a superior experience is the only way we can fulfill our mission.

Obsessive Curiosity

We always start by asking why and seek to understand. We have a hunger for knowledge, seek challenges that are insatiably interesting and always consider if there are better ideas.

Inspire and Be Inspired

We are a melting pot of cultures and ideas, and we recognise that happy, healthy and highly-functioning teams are inclusive and diverse. We celebrate success, share knowledge, learn and grow together.

Intellectual Honesty

We want to constantly seek the truth, to be open, constructive and transparent, approaching every problem with data and facts, not conjecture and opinion.

Craftsmanship

We are about product and engineering excellence. We create products and solutions with passion, finesse and meticulous attention-to-detail to deliver the best customer experience and outcome.

Make Impact

The reason we show up every day is our desire to make an impact and create a better world with what we do. We have one purpose in mind - to empower businesses of all sizes to grow without borders and scale the digital economy.
Want to keep up-to-date?
We send out a fortnightly email with relevant events, the latest jobs and career insights from interesting and candid people.