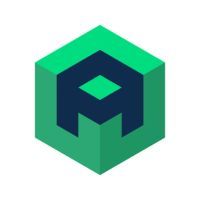 Archistar
About
Find and reveal the highest & best use of any site
Archistar creates cutting-edge technology that revolutionises the way property professionals plan, design, build, and sell.
We are an award-winning, fast-growing PropTech start-up with a smart, fun team. We are investor-backed and are bringing to market exciting SaaS products.
Location

Sydney

Website

Founded

2010

Employees

51-100

Industry

PropTech
The Matchstiq Top 2023
Snapshot of Archistar
Our mission is to transform the way we design the places we live in. We believe in putting the user first, leveraging data from trusted sources, and constantly striving to make property development better, faster, and more accessible.
The market opportunity ahead for Archistar.ai
With our innovative platform, we empower property professionals to find, assess, and design profitable property development sites anywhere in Australia. As the real estate industry continues to evolve, our cutting-edge technology and commitment to user-centric design position us to lead the way in revolutionising the planning and development process.
Why Archistar.ai is a great place to work
Archistar.ai is not just a company; it's a dynamic and innovative community of experts and partners dedicated to shaping the future of property development. We offer a collaborative environment where creativity and learning thrive. Join us, and you'll be part of a team that has earned recognition and accolades for our industry-leading solutions.
Plus, as a rapidly growing company, you'll have the opportunity to make a meaningful impact and drive change in the proptech landscape.
Working with us
Values
Change the face of the earth

Think big, challenge the status quo, and don't limit your ideas revolutionise the way we approach the built environment.

Strive for scale

Have an appetite to tackle skyscraper sized challenges. Focus on building for sustained growth, delivering with speed, and driving success.

Solve for them, not us

Egos have no place here success is creating solutions that help our users smash global problems. Listen to learn, work together and WOW people.

Be the structural support

Celebrate differences, be inclusive and empower those around you. Encourage experimentation and bold ideas.
Want to keep up-to-date?
We send out a fortnightly email with relevant events, the latest jobs and career insights from interesting and candid people.