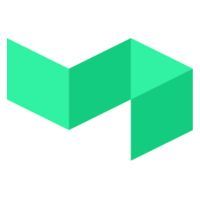 Buildkite
About
Build Your Dream Workflows with No Limits On
We build tools to help the best software teams stay happy and productive. We've rethought how CI/CD should work and have built a platform that is fast, reliable, secure, and is able to scale to the needs of the most demanding high-growth tech companies.
Location

Melbourne

Website

Employees

51-100

Industry

BusinessTech

Funding stage

Series B
The Matchstiq Top 2023
Snapshot of Buildkite
Unblock every developer on the planet.
The market opportunity ahead for Buildkite
Buildkite anticipates substantial growth, with the introduction of innovative features and strategic partnerships! Our focus remains on delighting our customers, enhancing the developer experience, incorporating valuable user feedback and solidifying our position as a leading CI tool.
Why Buildkite is a great place to work
Buildkite fosters a culture of innovation and creativity, empowering employees to explore new ideas and contribute meaningfully to our solutions. We value work-life balance, offering flexible schedules and remote work options to promote well-being and accommodate diverse lifestyles.
We understand the importance of play and connection in fostering a vibrant work environment. We encourage a healthy work-life integration by organizing team-activities like company off sites, employee chinwags no matter where you are in the world and live by the motto just "have fun for funs sake". We offer benefits such as healthcare/wellness, extended parental leave, generous annual and personal leave as well as unlimited budgets for training + much more!
Working with us
Values
Bring the weird

We value and embrace what makes us different. Embracing fun, play and spontaneity gives us access to different ways of connecting and working with each other A sense of play helps us find cool ways to surprise and delight our users ✨ Don't be afraid of sharing our weirdness with the world — it's what makes us distinctive

Empower others

Our teams are diverse, and our people are distributed — we provide everything they need to do their best work. We acknowledge and embrace our differences, and give everyone a chance to flourish We give every team the context and direction required to do their jobs We trust everyone to make decisions and get things done W hen we make mistakes, we learn from them, fix them and move on Our tools help users solve problems in their own way

Be real with each other

We acknowledge the whole human, not just the role. Through empathy, we can all feel safe and seen Be honest about how we're going, and be willing to help each other Seek and provide timely feedback in a kind and constructive way Communicate clearly and openly with each other, our partners and our users

Build it together

Magic happens when we collaborate directly with our customers, with our colleagues, and with our peers across the industry. By helping foster a strong and vibrant community of pro developer tools, we help the world discover and fall in love with us We treat our users like peers by supporting them well and building great relationships We work closely with users on our product's direction

Maintain momentum

Continuous Delivery is all about shipping quickly and often, and we embody this in how we approach our work. Shipped is better than perfect — we value momentum over perfection Drive a sense of urgency and energy in the work you do It's ok to break production, but not people
Want to keep up-to-date?
We send out a fortnightly email with relevant events, the latest jobs and career insights from interesting and candid people.