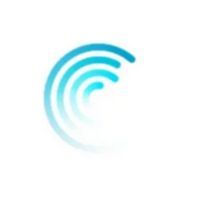 Cetogenix
About
Building Renewable Futures
Cetogenix is a clean technology company focussed on developing sustainable solutions to tackle climate change at a global scale.
Our first technology targets the 1.5 billion tonnes of organic waste generated world-wide and addresses the growing demand for renewable natural gas.
Cetogenix 's technologies eliminate the need for organic wastes to be landfilled or incinerated, lowering their environmental impacts, and generating novel added-value market opportunities.
Location

Rotorua

Website

Founded

2022

Industry

CleanTech

Funding stage

Seed
The Matchstiq Top 2023
Snapshot of Cetogenix
Cetogenix will redefine sustainability through disruptive solutions that transform waste into a value-added resources, by developing and commercialising waste-to-value technologies that are globally differentiated.
The market opportunity ahead for Cetogenix
Cetogenix's overall aim is to positively disrupt the economic and environmental barriers currently repressing growth in the renewable natural gas market – which would target the 3,700 km3/yr fossil-derived natural gas usage - and organic waste-to-value markets by providing scalable technology solutions to ensure "no waste is left behind".
Cetogenix will focus on markets in Europe, North America and New Zealand. Cetogenix plans to have a commercial demonstration scale plant operating by June 2025.
Why Cetogenix is a great place to work
A great culture is very important to Cetogenix's four founders who recognise, that as a start-up we need to set ourselves apart to compete for high-value-personnel and to realise success.
Cetogenix prides itself on creating a dynamic, and exciting culture, while also offering, flexible working hours (because family and life happens), cultural and multi-disciplinary diversity, while also providing an empowering and enabling work environment.
Want to keep up-to-date?
We send out a fortnightly email with relevant events, the latest jobs and career insights from interesting and candid people.