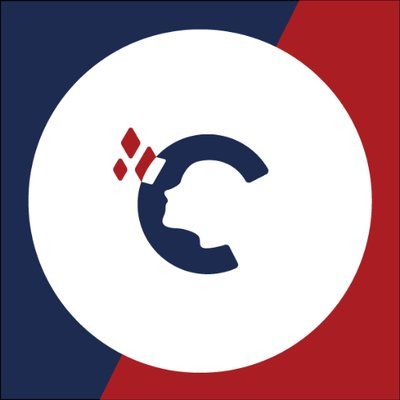 Crimson Education
About
Get Into Your Dream University
Crimson Education was founded in 2013 with a vision to equalize the university admissions playing field, serving as the launching pad that equips students across the globe to overcome barriers of geography and legacy to compete on the world stage.
Location

Auckland

Website

Founded

2013

Industry

Education

Funding stage

Series C
The Matchstiq Top 2023
Snapshot of Crimson Education
We believe that ambitious students should have access to world-class education and career opportunities regardless of where they were born or where they live. We are challenging the boundaries of traditional education and building an education system for the 22nd century that is developing future world leaders.
The market opportunity ahead for Crimson Education
Looking ahead to the next year, we are thrilled to share our vision for the future of our business. As the leading university admissions company in the world, our competitive position remains strong, and we are dedicated to maintaining this status.
Our primary focus will continue to be on securing the best outcomes for our students. We take pride in our track record of success, as our students are four times more likely to receive offers from Ivy League institutions compared to the general student population. Additionally, our Crimson students boast an impressive three times higher admission rate to prestigious universities like Oxford or Cambridge.
Innovation remains at the forefront of our growth strategy. We are excited to introduce AI into two key business units: Revision Village and CGA. AI integration in Revision Village will enhance study materials and resources, empowering our students to excel academically. At CGA, we are harnessing the power of AI to enhance the student experience by personalising guidance and support. Through the use of advanced technology, we aim to tailor our services to meet the unique needs and aspirations of each student, ultimately maximising their overall experience.
As we move forward, we will actively seek new opportunities for strategic acquisitions that align with our vision and complement our existing services. By expanding our customer base and strengthening our resources, we are committed to delivering unparalleled support to aspiring university students worldwide.
Why Crimson Education is a great place to work
Our team is vast, truly global, driven, unique, and - we think - awesome. It's our most valuable resource. Spend a week at Crimson, and you are likely to hear again and again about this famed "Crimson network".
We use this phrase to describe our team because our community takes many different forms:
We at Crimson are always looking to hire the best - our standard is that every new hire raise the average, pushing us above and beyond where we are now
Through our Crimson App, we have cultivated an array of spectacular tutors, mentors, and counselors from around the globe to give our students exposure to the world's top talent and open their minds to their own potential
We are constantly bringing our students together, creating a supportive and motivational community of the world's highest performers to work through the ups and downs of their educational journeys together
We put an incredible premium on every single part of this network, which has so many of the people that make Crimson special. It's a truly global community - no one country makes up more than 20% of staff or students. Our diversity is our strength. We believe deeply that a global approach is the best way to solve problems and are deeply proud of our global citizenship. Very few companies around the globe boast our level of international diversity, and inclusivity which is at the heart of our culture. We aim to have staff that reflect the diversity of our students, and to constantly bring into our network new voices from around the world.
Cultural awareness at Crimson is vital to how we work. We are deeply curious about our clients' backgrounds, and mold our approach to their norms where possible. This never means compromising on ethics or integrity - but it means starting discussions with the intent to understand first and respond second.
This worldly approach means we are deeply conscious about where and when we apply global standards to regional issues. We embrace differences in our approach by region and understand that country offices vary in how they tackle different problems. We put results first and process second, implementing global policies only when they relate to fundamental values or our corporate ethics.
Working with us
Values
Student Outcomes Obsessed

Crimson is shamelessly obsessed with our students, and they dictate both our priorities and standards.

Hustle & Grit Is In Our DNA

Moving fast and moving deliberately are not mutually exclusive.

Level Up

Learning is not our goal, it's our imperative - we are pro-growth in every respect, and constantly challenging every team member to reach that next level.

We Only Play To Win

We are proud of our desire to compete - to build not just the great, but the best.

Parents Are Our Teammates

In achieving exceptional student outcomes, we need to work in lockstep with parents. They are our teammates.
Want to keep up-to-date?
We send out a fortnightly email with relevant events, the latest jobs and career insights from interesting and candid people.