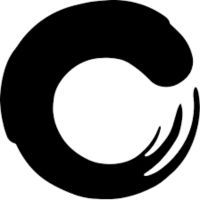 Culture Amp
About
An Employee Experience that People Love
We're focused on building a new type of company: a company that truly puts culture first. That focus empowers our people to deliver on the promise of a platform that helps people worldwide build profitable, sustainable, and human-literate companies. That's what drives everything we do.
Our mission goes beyond just building a business tool. It includes a commitment to providing the education, community, and support you need to bring a culture-first approach to your organization.
Location

Melbourne

Website

Founded

2010

Industry

HrTech
The Matchstiq Top 2023
Snapshot of Culture Amp
Culture Amp's mission is to create a better world of work by fostering collaboration, equity, and joy in the workplace, and by providing innovative tools to improve employee experiences and workplace culture worldwide.
The market opportunity ahead for Culture Amp
Culture Amp is well-positioned to capitalise on the growing demand for tools and solutions that enhance employee experience and workplace culture.
As organisations worldwide prioritise employee engagement and satisfaction, Culture Amp's innovative approach, global presence, and commitment to diversity make it a competitive player in the evolving landscape of the modern workplace. With remote work support and a mission-driven culture, Culture Amp is poised for significant growth and impact in the realm of employee well-being and organizational success.
Why Culture Amp is a great place to work
Culture Amp offers a dynamic and purpose-driven workplace, uniting a global team that embraces remote work across diverse locations like Melbourne, San Francisco, New York, London, Berlin, and Chicago. Rooted in strong values, Culture Amp fosters collaboration, equity, and a commitment to breaking down barriers.
They're dedicated to their mission of creating a better world of work, using their own platform to lead by example. At Culture Amp, personal growth is encouraged, and employees are empowered to shape their roles. The company values joy in work, offering comprehensive benefits like practice-led development, social impact days, employee resource groups, and an employee share option plan. They actively seek diversity and welcome unique experiences from candidates of all backgrounds.
Working with us
Values
We win together

We prioritise collaboration and strive to create an equitable workplace where hierarchy and regional boundaries do not hinder progress. We thrive as a united global team.

We're driven by our mission

We use their platform daily to understand each other's experiences and collectively work towards creating better workplaces. We extend this mission to customers worldwide.

We aspire to be the company where you come to learn and grow

Culture Amp is committed to helping employees develop and advance, regardless of their background. We offer opportunities for skill and interest-based job shaping.

We find joy in the small moments and in the big challenges

We aim to create an environment that is not only productive but also fulfilling and fun, acknowledging the significance of work in people's lives. These values reflect Culture Amp's commitment to fostering a positive workplace culture, driving meaningful impact, promoting growth, and prioritising the well-being of our employees.
Want to keep up-to-date?
We send out a fortnightly email with relevant events, the latest jobs and career insights from interesting and candid people.