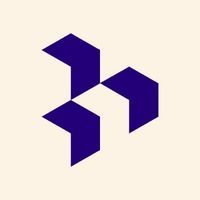 Dovetail
About
Where customer research lives
We're a rapidly growing global company helping organizations worldwide improve the quality of their products and services through the power of customer understanding. Dovetail was started in 2017 by Benjamin Humphrey and Bradley Ayers. They founded Dovetail with a belief that deep customer understanding is the secret ingredient to building great products.
Dovetail has grown a lot thanks to our 2,500+ happy customers. We believe that every single organization conducts research of some form. Our mission is to improve the quality of every thing.
Location

Sydney

Website

Founded

2017

Employees

51-100

Industry

BusinessTech

Funding stage

Seed
The Matchstiq Top 2023
Snapshot of Dovetail
At Dovetail, our mission is to enable innovation and elevate the lives of millions by harnessing the power of customer insights. We're driven to improve the quality of everything we touch, helping teams worldwide create better products, experiences, and services for the world to rely on.
The market opportunity ahead for Dovetail
Our ambitious mission presents an exciting opportunity for those who want to make a real difference in people's lives. We're at the forefront of technology, pushing boundaries to shape the future, all while putting the customer at the center of everything we do.
With a diverse and collaborative team, we see challenges as growth opportunities and prioritize delivering exceptional, long-lasting solutions. Join us in seizing this immense market potential.
Why Dovetail is a great place to work
Dovetail is not for everyone, and we embrace that. We're a place for those who thrive in a high-performing, collaborative, and accountable environment. We encourage our team to seek greatness in their craft, celebrate diversity, and operate with transparency, authenticity, and results in mind.
If you're passionate about our mission, value excellence, and are excited by our culture of constant improvement, Dovetail is where you belong. We believe in being together in the office, building relationships, and providing regular constructive feedback, all while enjoying perks like equity ownership, doveclubs, and equal parental leave. Join us and experience a workplace that's truly exceptional.
Working with us
Values
Put the customer first

Seek to understand—and then solve—real customer problems. Earn and keep customer love through transparency, authenticity, and results. Watch competitors, but obsess over customers.

If we do it, we nail it

First impressions matter. Sweat the details, don't sacrifice on quality, and create an awesome experience at every touchpoint whether it's support, our interview process, or the product.

Stay humble

Be authentic, humble, and empathetic to others. Remember the human behind the work. Operate collaboratively—rally around problems, and celebrate wins together.

Do the thing

Keep the speed up by taking pragmatic risks. Only agonize over irreversible decisions. Be reliable and follow through. If you say you'll do something, do it.

Open by default

Trust others and assume good intent. If you need to build context and understanding; ask. Always share information freely.
Want to keep up-to-date?
We send out a fortnightly email with relevant events, the latest jobs and career insights from interesting and candid people.