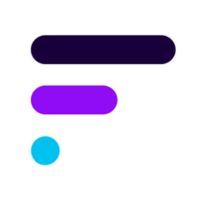 Fluent Commerce
About
Order Management. Accelerated.
Our goal is to be the engine that powers global commerce. So, we've built a distributed order management system in the cloud that stands apart from the rest.
It's not rigid, but flexible at scale. Something clients and partners love. Why? Because they can build customer experiences that are unique. Never boring. And as customer preferences change, our clients can adapt. Quickly.
We're a techie company at heart. We're passionate about changing the landscape of order management. Some of our tech is actually pretty cool.
And we're a cheeky challenger brand. Our competitors are big. Enterprise. And a bit dull. So, we lead with purple to stand out and like to have some fun.
Location

Sydney

Website

Founded

2013

Employees

51-100

Industry

Ecommerce

Funding stage

Series B
The Matchstiq Top 2023
Snapshot of Fluent Commerce
Our mission is to empower retailers to thrive in the ever-evolving world of commerce. We understand that the landscape is changing rapidly, and to offer a premium customer experience, retailers need to adapt quickly and challenge the status quo. That's why we've created a powerful inventory availability and distributed order management platform designed to meet the business needs of the future.
The market opportunity ahead for Fluent Commerce
As the world of commerce continues to evolve, retailers are seeking innovative solutions to meet the growing demands of their customers. Our inventory availability and distributed order management platform addresses these needs and positions us as a key player in shaping the future of global commerce.
With our commitment to being fast, responsive, and delivering a high global standard, we're well-prepared to seize this opportunity and help retailers thrive in the dynamic world of retail.
Why Fluent Commerce is a great place to work
We embrace hybrid working, allowing our team members to be agile, engaged, and accountable. We're passionate about personal growth and elevating each other to be our best selves.
Our culture encourages employees to be brave, bold, and curious, fostering an environment of innovation. We're committed to delivering a high global standard, which means we're responsive to market changes and challenges.
Above all, we respect and inspire each other because we believe in being authentic and genuine in our interactions. If you're looking for a workplace where you can make a real impact and be part of a team that's shaping the future of global commerce, Fluent Commerce is the place for you.
Want to keep up-to-date?
We send out a fortnightly email with relevant events, the latest jobs and career insights from interesting and candid people.