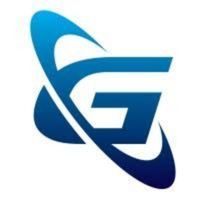 Gilmour Space Technologies
About
venture-backed Australian rocket company
GILMOUR SPACE is a venture-backed Australian rocket company developing new capabilities for launching small satellites to space. Founded by two brothers in 2013, this Queensland startup is now one of Australia's leading space companies pioneering new and innovative hybrid propulsion technologies that will offer lower cost access to space.
Location

Gold Coast

Website

Founded

2013

Employees

51-100

Industry

SpaceTech

Funding stage

Series C
The Matchstiq Top 2023
Snapshot of Gilmour Space Technologies
At Gilmour Space, our mission is clear: to accelerate humanity's access to "All Orbits, All Planets." We're dedicated to leveraging cutting-edge New Space technologies to make space more accessible, beginning with more affordable launches to Low Earth Orbit (LEO). Join our A-team and be part of the future of space exploration as we answer the call from the cosmos.
The market opportunity ahead for Gilmour Space Technologies
Gilmour Space Technologies stands at the forefront of an exciting market opportunity. With the growing demand for cost-effective space access, our focus on affordable LEO launches positions us to be a pivotal player in shaping the future of space exploration. As we expand our reach beyond Earth's atmosphere, the possibilities for innovation and discovery are limitless.
Why Gilmour Space Technologies is a great place to work
At Gilmour Space, we foster a dynamic and inclusive work environment that encourages creativity and collaboration. We take pride in our commitment to diversity, recognising that unique perspectives drive innovation.
We support our team members through programs like paid internships and apprenticeships, breaking down barriers and ensuring everyone has a chance to contribute to our mission. Join us in an atmosphere where your skills are valued, and your potential is limitless.
Want to keep up-to-date?
We send out a fortnightly email with relevant events, the latest jobs and career insights from interesting and candid people.