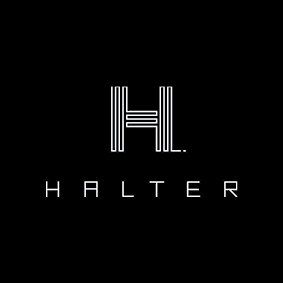 Halter
About
Welcome to the future of farming
The future of food production hinges on an important question: How do we feed the world's growing population without compromising our natural resources?
Farmers feed our population and hold the keys to vital climate solutions.
At Halter, we're on a mission to enable farmers to run the most productive and sustainable farms. Farmers are using Halter to break free from the time-intensive constraints of conventional farming. They're growing more grass, increasing milk production and improving the health and wellbeing of their cows.
Location

Auckland

Website

Founded

2016

Employees

101-200

Industry

AgriTech

Funding stage

Series C
The Matchstiq Top 2023
Snapshot of Halter
Unlocking more productive and sustainable agriculture.
The market opportunity ahead for Halter
The future of food production hinges on this important question: How do we feed the world's growing population, without compromising our natural resources?
Our mission at Halter is to enable farmers to run more productive and sustainable farms. Halter has built the world's first farm management system, empowering new ways of farming, and bridging deep tech into agriculture.
Our system comprises a solar-powered collar per cow, an App and a communication network per farm to connect the collars to the app. We train cows to respond to the collar's guidance cues, allowing farmers to remotely guide, virtual fence, and continuously monitor their cows' wellbeing. Halter saves farmers significant time, boosts milk production and allows 24/7 monitoring of the health of their cows.
Why Halter is a great place to work
Dedicate yourself to solving real-world problems alongside an epic team in a culture designed around growth.
We're committed to:
Performance - Join a world-class team that prioritises talent, smart work and hunger over experience.

Growth - Challenge yourself to think and act beyond your perceived limits to achieve incredible growth.

Care - Support and uplift each other through the realities of performing in a high-growth environment.

Impact - Change an entire industry and make a genuine difference in the real world with your work.
Working with us
Values
Bold informed bets

From the outset Halter has set audacious goals. Always questioning the status quo, we recognise innovation as a vital ingredient for continued success. We take calculated risks; proactively placing bets, we work smartly to tip the odds in our favour.

Farmers first, animals always

We connect deeply with our farmers and build solutions around their animals that are transformational. We start with the farmer experience and work backwards, recognising the fine balance of progress and care.

Be a founder

Working at Halter is more than just a job. We hire people that act like great founders, displaying the highest level of care and ownership across everything we do. Just like a founder, we prioritise the company above ourselves.

It's a privilege

Our work matters. We are reshaping an entire industry and ultimately impacting millions of lives. With such high stakes, the path is likely to test us.

Max velocity

As a company, we move as quickly as possible. This allows us to learn quicker, discover risks earlier and ultimately outpace our competition. Aligned through clear direction and context we act rapidly but precisely.
Want to keep up-to-date?
We send out a fortnightly email with relevant events, the latest jobs and career insights from interesting and candid people.