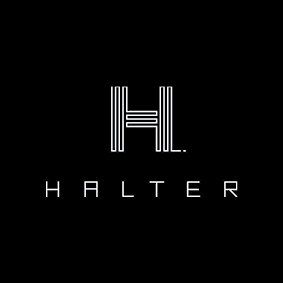 Halter
About
Welcome to the future of farming
At Halter, we're unlocking the connection between humans and animals, starting with cows and then expanding to other animals.
Driven to revolutionise farming, our world-first technology helps farmers break free from the time-intensive constraints of conventional farming and empowers a more sustainable future for farmers, their cows and our land.
Halter is giving farmers the freedom to spend more time with their families, the technology to increase production and meet the growing demand for food and the data to help them care for their cows, which we know is paramount for farmers.
Location

Auckland

Website

Founded

2016

Employees

101-200

Industry

AgriTech

Funding stage

Series B
The Matchstiq Top 100
Snapshot of Halter
At Halter, we're dedicated to empowering farmers to run the most productive, ethical and sustainable dairy farms.
The market opportunity ahead for Halter
With over 1.5B cows in the world, the market size is enormous. They are the second most populous mammal in the world after humans. The dairy industry accounts for close to 20% of all cows with the remainder being drystock/beef cows. NZ's dairy market is massive relative to other leading dairy markets in Western (English-speaking) markets.
Why Halter is a great place to work
Performance culture
With our aspirations and growing headcount, we have redefined our culture to be one that promotes performance through driving freedom and ownership. This shift has been driven by several cultural changes:
Increase in the levels of feedback flowing between people
Sharing greater context with the whole team
Removing the vast majority of policies
Enhanced focus on outcomes
Exceptional talent in each position.
Employee focus
Whilst we have high expectations for everyone who works at Halter, we also have high expectations of ourselves as an employer. We have recently shifted to pay top-of-market salaries and provide $1000/employee/year to spend on anything that will grow them in any dimension.
We invest heavily in our workplaces and IT infrastructure to provide great environments and support for our people to do their best work and collaborate seamlessly across our regions.
Wellbeing
We actively promote employee wellbeing with a programme that includes wellness days, an employee assistance programme and more.
Diversity and inclusion
Our business is about challenging the status quo and doing this requires diversity of thought. We have designed our recruitment process to be fair, objective and free of bias, with a focus on talent sourcing equity versus equality so that we can improve diversity of gender, race and background in roles where they are typically underrepresented.
One unique factor for us is the split between rural and urban backgrounds where we have approximately 30% of the team have a farming background. Although our customer base has limited diversity, we are keen to impact that.
Working with us
Values
Bold informed bets

From the outset Halter has set audacious goals. Always questioning the status quo, we recognise innovation as a vital ingredient for continued success. We take calculated risks; proactively placing bets, we work smartly to tip the odds in our favour.

Farmers first, animals always

We connect deeply with our farmers and build solutions around their animals that are transformational. We start with the farmer experience and work backwards, recognising the fine balance of progress and care.

Be a founder

Working at Halter is more than just a job. We hire people that act like great founders, displaying the highest level of care and ownership across everything we do. Just like a founder, we prioritise the company above ourselves.

It's a privilege

Our work matters. We are reshaping an entire industry and ultimately impacting millions of lives. With such high stakes, the path is likely to test us.

Max velocity

As a company, we move as quickly as possible. This allows us to learn quicker, discover risks earlier and ultimately outpace our competition. Aligned through clear direction and context we act rapidly but precisely.
Want to keep up-to-date?
We send out a fortnightly email with relevant events, the latest jobs and career insights from interesting and candid people.