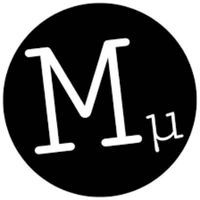 Morse Micro
About
Reinventing Wi-Fi for the IoT
We serve Commercial, Residential and Industrial IoT markets, in applications such as access control, security cameras, industrial automation, retail and mobile devices. Our turn-key solution enables a whole new range of smart devices to connect wirelessly.
Location

Sydney

Website

Founded

2016

Employees

101-200

Funding stage

Series A
The Matchstiq Top 2023
Snapshot of Morse Micro
At Morse Micro, our mission is to reinvent Wi-Fi for the Internet of Things. We're driven by the vision of becoming the #1 wireless IoT chip company globally.
Our team of innovative engineers from around the world is dedicated to creating a new generation of wireless chips that go farther, consume less power, and provide unparalleled security. We're transforming the IoT landscape, serving diverse markets, and enabling a wide range of smart devices to connect wirelessly.
The market opportunity ahead for Morse Micro
The market opportunity ahead for Morse Micro is immense. As we redefine Wi-Fi for IoT, we're poised to address the Commercial, Residential, and Industrial IoT markets, with applications spanning access control, security cameras, industrial automation, retail, and mobile devices.
Our turn-key solutions open doors to a multitude of wireless possibilities, and with our global team's unwavering dedication, we're poised to seize this transformative opportunity.
Why Morse Micro is a great place to work
Morse Micro isn't just a workplace; it's a thriving ecosystem of innovation. Our engineers collaborate with the best in the field, both locally and globally. With competitive salaries, stock options, and a welcoming, friendly work environment in modern offices equipped with sit/stand desks and generous perks like a stocked drinks fridge and barista coffee, Morse Micro provides a healthy work-life balance.
We also offer potential visa sponsorship and relocation support for talented individuals who share our passion for redefining wireless connectivity.
Join us, and you'll be part of a diverse, results-oriented team that values constant improvement and celebrates success along the way. Morse Micro is where inventive minds come together to create what's next in Wi-Fi.
Working with us
Values
Our CUSTOMERS' success is our #1 priority

Our success is our customers' success. We consider our customers needs from product conception through to delivery. We do everything in our power to keep our customers thrilled to work with us.

Delivering revolutionary, yet simple to use PRODUCTS

While our team thrives working with complex technology, we understand that the magic is best kept behind closed doors! We deliver simple to use products to our customers such that they can 'plug and play' with our turnkey solutions.

The secret to our success is our TEAM

Our diverse and global team is what separates us from our competitors. We utilise the unique skills, experiences and backgrounds of each of our employees to reach our goals and beyond.

Results-oriented, accountability and constant Improvement DRIVE everything we do

We understand there is a balance between perfectionism and pragmatism. We are outcome focussed while always investigating how to do things better along the way.

Celebrating our SUCCESS along the way

As we scale we hold true to our 'start-up mentality'; we want to work in an environment where we enjoy coming to work each day. We prioritise always making time to celebrate our wins – big and small!
Want to keep up-to-date?
We send out a fortnightly email with relevant events, the latest jobs and career insights from interesting and candid people.