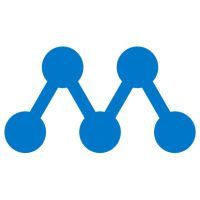 Myriota
About
New Way to Retrieve Data From Anywhere on Earth
Myriota was founded to revolutionise the Internet of Things (IoT) by offering disruptively low-cost and long-battery-life global connectivity.
Based in Adelaide, a focal point of the Australian space industry and home of the Australian Space Agency, Myriota has a growing portfolio of over 100 granted patents, and support from major Australian and international investors.
Location

Adelaide

Website

Founded

2015

Employees

51-100

Industry

SpaceTech
The Matchstiq Top 2023
Snapshot of Myriota
At Myriota, our mission is to enable large-scale IoT deployment through a resilient and capable connectivity platform. We believe in a world made better through seamless access to critical data, anywhere and everywhere it's needed.
The market opportunity ahead for Myriota
The market opportunity ahead for Myriota is vast and transformative. With our innovative connectivity solutions, we're poised to revolutionise the IoT landscape.
By providing seamless access to critical data in even the most remote locations, we empower industries to optimise operations, enhance efficiency, and drive positive change for people and the planet. Together with our partners, we're at the forefront of unlocking new possibilities in a rapidly evolving digital world.
Why Myriota is a great place to work
Myriota is not just a company; it's a community of driven individuals who share a passion for innovation and purpose. Our core values, including "Think Big," "Simplicity Works," "Keep It Real," and "In It Together," shape our culture and guide us in achieving our bold vision.
Working here means being part of a team that trusts and supports each other, fostering a culture of candor and accomplishment. We offer flexible working arrangements, a supportive employee benefits scheme, and the opportunity to grow both personally and professionally. Join us, and you'll have the chance to be part of the new space frontier, contribute to deep tech, and work alongside hyper-intelligent colleagues who are dedicated to making a difference.
Want to keep up-to-date?
We send out a fortnightly email with relevant events, the latest jobs and career insights from interesting and candid people.