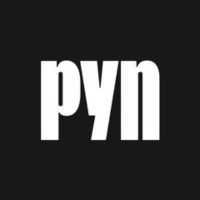 Pyn
About
Less Human Error, More Human Era.
Pyn is an Employee Communications & Experience Platform.
In an increasingly distributed workplace, Pyn improves employee communications using powerful marketing techniques, such as personalization, scheduling, automated triggering.
With Pyn, employees automatically receive helpful messages at key moments - from their first day in their job, to a promotion, to running their first one-on-one.
Location

Sydney

Website

Founded

2019

Industry

HrTech

Funding stage

Seed
Working with us
Values
It's personal

We care deeply about people to create better experiences. We treat people as individuals, the way they would like to be treated. THIS IS WHY WE: See the Person. We're more than a circumstance or situation. We understand the broader context and actively build empathy and understanding for others. Listen to each other before reacting. We seek to understand others' perspectives and context first. Where possible, we tailor our programs and products around individuals. We recognize everyone has different needs. Where possible, we're flexible to ensure we support people in their growth and effectiveness. Identify and support people at crucial moments. We try to understand what really matters to people and when they need more support or guidance. Family & friends come first, work second. Some personal relationships must come before work. We are flexible when our people need to help out friends and family. Get to know the person behind virtual communication (across timezones). Better relationships make work more fun and make it easier to prevent conflicts. We encourage people to get to know each other on a personal level through informal communication and team gatherings.

Build each other up

We believe positive, calm and safe environments foster great work. Interactions should leave others feeling confident and supported. THIS IS WHY WE: Think in terms of solutions. Building a company is hard, and our satisfaction at work depends 'how' we deal with challenges. We see things as they are. We talk about how things could go better and we offer ways on how to get there. We help each other find solutions and ways forward rather than dwelling on barriers or problems. Optimize around our mission. Teams are not territories. When we face tradeoffs, we choose what's best for Pyn's mission as a whole — not what's good for one person or one team. Make time to help others succeed. We value when people are helpful to others and who help others feel safe and calm. We balance helping others perform in their role and succeeding in our own role. Seek to understand. A quick Slack messages or online comment can easily be taken the wrong way. We try to give constructive feedback in-person or through video calls so it's easier for the recipient to understand why we're offering it and how it can help. Be direct and give thoughtful feedback. Everyone comes from different backgrounds, which shapes how we give and receive feedback. So, it's up to us to be sensitive in our delivery, listen with self-awareness, actively seek feedback for ourselves, and be quick and candid about small things before they become big things. Give negative feedback in the smallest setting possible. One-on-one video calls are preferred. Be open to the same. The start of giving great feedback is being open to receiving and understanding feedback ourselves.

Care about impact

We do not exist in isolation. The company we build, the product we build, and how we build it has impacts that ripple out beyond us. We want to leave the world a little better than it was. THIS IS WHY WE: Give back for every sale. We've pledged 1% of sales to Pay the Rent. We pay to local, aboriginal led community organizations of the Gadigal people on Eora country, the place we were lucky to be originated (also known as Sydney in Australia). Strive to make a better product and company by investing in DEI. Everyone at Pyn is expected to grow and learn about DEI. We acknowledge everyone is on their individual learning journeys when it comes to DEI, so we help people by holding each other to a higher standard. We know that this means we sometimes need to embrace uncomfortable conversations and situations. We seek to build a diverse team and diverse and inclusive practices because we know it will lead to a better product and a better world. Use Pyn to educate workplaces globally. Because Pyn helps employees and manager at important moments throughout their journey, it gives us an opportunity to create a more inclusive world of work by encouraging certain behaviors through our content and moments.

Act fast to learn fast

At our stage, our advantage is speed of execution. We set the pace in our market by shipping good things constantly. Some decisions are complex and it's difficult to make a perfect decision. We prefer learning by doing and focus on making that first step easy. THIS IS WHY WE: Bias toward action, especially when the decision is reversible. Most decisions can be improved over time. Optimising for speed allows us to learn quickly about our customers and the market. We don't let perfect be the enemy of done. We include learning goals. We should be clear on what we want to learn as we move fast. Even an imperfect outcome can give us valuable information about Pyn's path forward. Build a habit of urgency. The world is unpredictable, but what we can control is executing faster than our competitors. As a company, we always ask ourselves: how can we move faster? Go Slow to Go Fast. Sometimes we need to stop to consolidate our learning and change our approach. Going fast doesn't mean jumping to the next thing without considering the last.

Keep it simple

Complex tasks and processes should be made easy and increase confidence in getting something done. We relentlessly simplify the experience internally and for our customers. THIS IS WHY WE: Make the complex easy. Simplicity gives people the confidence to do what they need to do. That's what Pyn is all about. We set out to make something that is really hard (scaling sending employee communication at important and personal moments) easy for our customers to achieve. Avoid fancy words or complex processes. Culture changes as companies grow - but we strive to make the company feel smaller than it is through making processes feel personal, easy and framed in the right context (explaining the "why" of decisions or processes). Seek the shortest path. There are likely several options for every internal process or product decision. For example, you could notify your employees of recent company news by hosting a 20-minute meeting or you could send out an email that everyone can read in a matter of minutes. We pick the option that allows us to accomplish the desired result in the least amount of time.
Want to keep up-to-date?
We send out a fortnightly email with relevant events, the latest jobs and career insights from interesting and candid people.