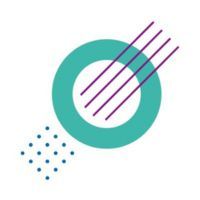 QuintessenceLabs
About
Securing your World Through Quantum Innovation
Australian-based QuintessenceLabs is a global leader in quantum cybersecurity, recognized for its advanced quantum-resilient data protection capabilities.
QuintessenceLabs is at the forefront of quantum cybersecurity, providing the strongest data protection to keep your information safe against today's and tomorrow's threats.
Our capabilities extend from quantum key generation and crypto-agile key management through to quantum key distribution, helping you build a quantum-safe future for your organization.
Location

Canberra

Website

Founded

2008

Employees

51-100

Industry

Cyber Security

Funding stage

Series B
The Matchstiq Top 2023
Snapshot of QuintessenceLabs
Our company mission at QuintessenceLabs is to lead the way in quantum cybersecurity. We're dedicated to pushing the boundaries of technology and innovation to safeguard data in an increasingly interconnected world.
The market opportunity ahead for QuintessenceLabs
The market opportunity ahead for QuintessenceLabs is incredibly promising. With our recent successful funding round, we are well-positioned to capitalize on the rapidly growing demand for quantum technologies. As the need for quantum-resistant security solutions continues to rise, our team is at the forefront of addressing this critical market gap.
Why QuintessenceLabs is a great place to work
QuintessenceLabs is a great place to work because we offer challenging opportunities at the leading edge of cybersecurity. Our small yet highly skilled team thrives on tackling complex problems, fostering an environment of continuous learning and growth.
Additionally, we provide options for remote or flexible work, enabling our team members to achieve a healthy work-life balance while contributing to groundbreaking advancements in quantum cybersecurity. Join the QuintessenceLabs team, and be a part of our exciting journey to secure the future of data protection.
Want to keep up-to-date?
We send out a fortnightly email with relevant events, the latest jobs and career insights from interesting and candid people.