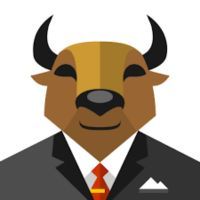 Simply Wall St
About
Make Confident Investment Decisions
Our mission is to democratise investing for the everyday investor by providing complex financial data in a simplified format at an affordable price.
Previously, this level of data was out of reach from both the price perspective and investing literacy ability.
It is our mission to empower investors to make informed decisions, just like Warren Buffet.
Location

Sydney

Website

Founded

2014

Employees

11-50

Industry

FinTech

Funding stage

Venture
The Matchstiq Top 2023
Snapshot of Simply Wall St
At Simply Wall St, our mission is clear: to empower every retail investor in the world to make the best decisions possible. We believe in simplifying the complex world of stock investing, helping individuals achieve their financial goals through long-term, objective, and data-driven strategies.
**The market opportunity ahead for Simply Wall St **
With over 5 million users worldwide and coverage of 150,000 stocks in 170 countries, we are positioned to continue revolutionizing long-term investing. In a world where the stock market offers unparalleled wealth-building potential, our platform guides individuals in thinking in decades, not months, while providing objective and noise-free insights.
As the demand for reliable investment guidance grows, Simply Wall St is poised to be the go-to destination for investors seeking clarity and success.
Why Simply Wall St is a Great Place to Work
Simply Wall St is not just a workplace; it's a vibrant community of diverse, passionate individuals who share a common goal – to empower retail investors. Here, we believe in:
Becoming the Master of Your Craft: We encourage our team to excel in their roles, go beyond expectations, and embrace every detail.
Falling in Love with the Problem: We're obsessed with solving complex investing challenges, constantly delving deeper into the fundamentals.
Enjoying the Journey: We understand the importance of work-life balance and fostering a positive workplace culture.
Dreaming Big, Shipping Small, Learning Fast: We embrace innovation and rapid iteration to achieve success.
Digging Deep to Find the Gem: We persevere through the chaos to discover simple solutions to complex problems.
Working at Simply Wall St comes with a range of benefits, including extra leave days, flexible working hours, competitive compensation, opportunities for learning and development, and a supportive team environment.
Working with us
Values
Become the master of your craft

Be the best at what you do, go beyond expectations and savour the detail. Accept & give feedback to constantly learn and improve.

Fall in love with the problem

Become obsessed with the problem, go deep and then go deeper again. Understand the fundamentals & the why never stop learning about it.

Enjoy the ride

We spend a big portion of our lives at work, so enjoy the journey! Be respectful and compassionate of other people and their ideas.

Dream big, ship small, learn fast

Everything is possible, but you have to start small. The faster you ship, the faster you'll fail, the faster you'll learn and the faster you'll succeed.

Dig deep to find the gem

Within all the detail, within all the chaos & noise is a simple solution to any problem. It won't be easy, you have to persevere & get your hands dirty to find it.
Want to keep up-to-date?
We send out a fortnightly email with relevant events, the latest jobs and career insights from interesting and candid people.