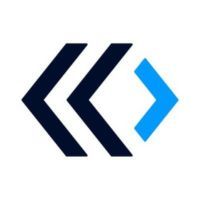 Tiliter
About
Advance Product Recognition AI and API for Retail
Tiliter makes computer vision software for retail that identifies products without barcodes.
Tiliter's solutions help grocers reduce fraud and plastic packaging and increase productivity, while delivering customers a faster, more convenient shopping and checkout experience.
Using machine learning and data analytic algorithms, we make computer vision accessible to everyone with easy to use products.
Location

Sydney

Website

Founded

2017

Employees

51-100

Industry

Artificial Intelligence

Funding stage

Series A
The Matchstiq Top 2023
Snapshot of Tiliter
Our mission is to revolutionise the retail industry by harnessing the power of cutting-edge computer vision software. We aim to enhance productivity and provide shoppers with a seamless and efficient checkout experience, all while setting new standards for scanning non-barcoded items and automation processes in retail.
The market opportunity ahead for Tiliter
In a retail landscape where checkout technology has remained stagnant for two decades, Tiliter sees a significant market opportunity. We're poised to meet the growing demand for improved product recognition, making shopping more convenient and efficient for consumers while boosting profitability and loss prevention for forward-thinking retailers.
Why Tiliter is a great place to work
Tiliter is not just a workplace; it's a dynamic and innovative community of individuals dedicated to pushing the boundaries of technology in retail. We take immense pride in our work, drawing on our diverse backgrounds in technology, business, and retail to pioneer solutions that truly make a difference. J
oining our team means being part of a passionate group committed to excellence, collaboration, and the exciting field of AI-based visual recognition in retail.
Want to keep up-to-date?
We send out a fortnightly email with relevant events, the latest jobs and career insights from interesting and candid people.