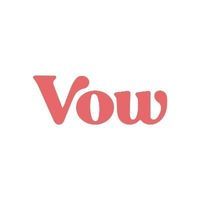 Vow
About
Collecting nature's best kept secrets
Vow is a food company - a very different one. We're creating real meat products from animal cells instead of the animal itself.
We're bringing together cutting edge innovations in science, engineering, culinary and design to make new, sustainable meat that meat lovers can choose selfishly because it's delicious and nutritious. We are making our plates more diverse by creating entirely new eating experiences.
Location

Sydney

Website

Founded

2019

Employees

11-50

Funding stage

Seed
The Matchstiq Top 2023
Snapshot of Vow
Vow is a world-leading food company creating cultured meat here in Australia. We are a diverse, cross-functional team of innovators, engineers, scientists, artists and most importantly, foodies! We're reinventing food from the ground up to make it more delicious and sustainable for everyone.
The market opportunity ahead for Vow
Our biggest goal this year is about launching our first cultured meat product into the world! Watch this space!
Why Vow is a great place to work
Everyone is an owner. In addition to competitive base salaries, each and every 'Vowzer' owns equity in the company so we can all benefit from our hard work and future success.
Generous paid parental leave. We offer 8 weeks of paid caregiver leave and an additional 8 weeks paid leave for the birth giver. Generous relocation budget & support. Support for interstate or overseas team members and their families (including pets!)
Flexible working hours and location. We value work-life balance. While we're mostly back in the office, you're free to choose the best way for you to work. ** Unlimited personal leave.** At Vow we recognise that sometimes you need time off to recuperate, look after your mental health, or simply deal with an emergency. We put unlimited personal leave in place to empower you to truly bring your best self to work every single day and you are always paid for days taken off as personal leave.
Heaps of tasty samples from our culinary centre. Our fantastic "food inventors" on the Vow team are always cooking up new product prototypes, and all Vowzers are given the opportunity to taste, give feedback, and learn from their culinary prowess.
An awesome converted warehouse "campus" in Alexandria. Complete with a glass-walled lab, manufacturing line, free snacks, a culinary centre, and professional-grade coffee machine in our cafe, as well as a DIY workshop for all hands-on projects.
Human and dog friendly office! An inclusive community and culture, in a welcoming office, complete with friendly "Vowzer" dogs!
A variety of social clubs. We encourage all our Vowzers to build the culture with us and share what you love by creating social clubs across the business. From book clubs to hiking groups, we're always looking for ways to learn and engage with our team.
Working with us
Values
Act like the world depends on us.

At Vow, we are working on one of the most urgent problems facing the planet. Replacing animal agriculture with a more sustainable way of making food is not optional. It is life or death. Vowzers overcome challenges together with unwavering optimism, drive, and ownership. We are biased to action.

Care deeply and be kind.

Vowzers work collectively keeping kindness and compassion at the core of everything we do. We care deeply for our team, our customers, our world, and our future. We understand that progress will only occur when we invest in each other, share our skills and knowledge, listen, and lift up those around us.

Challenge everything (then prove it).

Vow has been built on defying conventional wisdom, and challenging how things 'should be done'. We're not afraid to take risks, challenge convention, or colour outside the lines. We ask the question 'why the f&*k not?' then prove conventional wisdom wrong.

Blow up the bioreactor.

Vow's impact is built on learning faster than anyone has ever learned before. We learn faster from our failures than successes. We take calculated risk, fail, learn and improve unreasonably quickly.
Want to keep up-to-date?
We send out a fortnightly email with relevant events, the latest jobs and career insights from interesting and candid people.