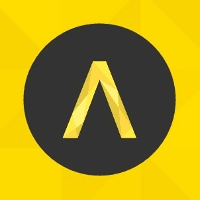 Auror
About
Retail Crime Intelligence Platform
Auror works to keep our communities safe. We're doing that by transforming the way retailers report crime, the way police engage with retail crime; and together how they prevent it.
Our platform, used by the largest retailers in the world, enables frontline staff to easily report crime, and identify and link previous offences. We've digitised a relationship between police and community, driving collaboration to help solve crime.
Location

Auckland

Website

Founded

2012

Employees

51-100

Industry

Artificial Intelligence

Funding stage

Series B
The Matchstiq Top 100
Snapshot of Auror
Helping connect communities to stop crime, for good.
The market opportunity ahead for Auror
We've created a retail crime intelligence platform designed to prevent retail crime, a $150b problem globally, through digitising the relationship between police and the community. We're reducing losses, keeping staff and customers safe, and we're working with the best people to ensure our product continues to deliver for our customers globally.
We've acquired 90% of the NZ market, 40% of the AU market, and proudly call the largest retailer in the world, Walmart, one of our customers. We are now expanding into Canada and the UK, focusing on direct to enterprise acquisition methods.
In terms of the horizon, we are focused on continued expansion and ongoing upselling into current markets and bringing on more retail partners across ANZ and North America. We will also be launching in the UK. We are also focused on building foundational work around Responsible AI and this will also shape the future of retail crime and Auror.
Why Auror is a great place to work
At Auror, our aspiration is to be the best place to work. Where everyone gets to do work they love, playing to their strengths every day, and doing so alongside a talented, diverse team who really care for, and respect one another.
We have a culture of seeking the perspectives of others to help us both solve problems and make the best impact. We're working hard on building a culture of sharing our unique perspectives that can not only benefit our team, but also the communities we're in.
Here are some examples of how we do this:
Guiding Principles
Every great company has a set of core values and beliefs that align and inspire people. At Auror, our Guiding Principles are a huge part of how we work with one another and our customers - and they're used everyday, not just pithy statements that go on the wall.
Clarity & Transparency
A core component of a great culture is a strong, deliberate strategy that everyone understands. We have a 'default open' approach to communication.
We believe that when individuals take responsibility for sharing context we are setting our teammates up for success and we have a stronger ability to better support our customers.
This also reduces the risk of silos and politics. Our team knows the financial position of Auror which enables better decision making on how we invest and grow. Transparency is a driver of inclusion which has positive benefits on our Diversity.
DEI
Is a priority at Auror. Being representative of the communities our product impacts is critical for our success. With a score of 4.3 out of 5 in our recent DEI Survey it is clear that we are on the right track and our demographics are further evidence of this.
We are now 54% Women & Gender-diverse and 41% of our team are non-white. We also hold Listening Circles for under-represented groups which will enable us to further understand the experiences of those who are under-represented at Auror.
Wellbeing
We demonstrate genuine care and commitment for the physical and mental well-being of our team - enabling them to be at their best and do their best work. Our approach is proactive and preventative. In 2021 we launched our Digital EAP and moved to 10 Wellness Days.
In 2022 we added 5 additional days of Covid Leave if required, and launched Shorter Work Weeks, starting the weekend early on a Friday but at 100% pay.
Career Development
We want everyone at Auror to know what their career could look like with us. We run Best Self Reviews every 6 months which highlights the impact someone wants to make and has a focus on Strengths. We have implemented CliftonStrengths so everyone knows their Top 5 strengths and how to utilise these in their roles.
We spend 50% of our Learning and Development Investment on group learning, and in the last 12 months have run workshops on Ally Skills and Mastering Feedback, with Dr Jeff Smith a renowned psychologist, inventor and writer from the US. The content from these workshops are now included in our onboarding process so every new Auror can gain these skills.
Working with us
Values
Be a partner

We're collaborative and supportive. We partner with each other and our customers to create value. We have collective responsibility and hold each other to high standards.

Seek perspectives. Solve problems.

We welcome strong opinions loosely held to get to the best outcome. We listen, understand, and keep an open mind.

Master simplicity

We make the complex simple for each other and our customers. We are deliberate in everything we do. We focus on the problems we're trying to solve.

Add a touch of magic

Look for opportunities to create magic moments in the work we produce, no matter how small.

Be deliberate

Focus on delivering value to customers. We think big and start small. We continuously raise the bar.
Want to keep up-to-date?
We send out a fortnightly email with relevant events, the latest jobs and career insights from interesting and candid people.