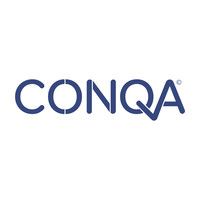 CONQA
About
CONQA is an advanced software technology that provides an industry-wide solution to quality assurance within the construction industry.
CONQA helps contractors realise the true value of quality assurance by making it easy to execute, allowing construction businesses to excel by minimising human error, streamlining operations, and adding significant dollars to their bottom line.
Location

Auckland

Website

Founded

2015

Employees

11-50

Industry

PropTech

Funding stage

Series A
The Matchstiq Top 100
Snapshot of CONQA
CONQA's vision is a construction industry driven by quality. CONQA believes in increasing levels of integrity and transparency on the worksite.
The market opportunity ahead for CONQA
Globally, the construction industry is expected to output US $15T of construction activity annually, by 2030. The Get it Right Institute in the UK estimates that close to 21% of that is the direct cost of avoidable error. CONQA's products have been proven in the market to reduce avoidable rework by 80%. CONQA's opportunity is in reducing the forecasted $3T cost of avoidable errors.
Why CONQA is a great place to work
At CONQA, we're passionate about transforming the construction industry from the ground up, and having a great time while we're at it. Since 2015, we've grown from three of us in a tin shed, to over 30 driven, hard-working staff across Australia and New Zealand.
We believe in investing in our people. That's why we've established a number of initiatives to make CONQA a place where you can feel part of a collective, supported and have the room to grow. Some initiatives are:
4 Day Work Week
Specifically, a 32 hour workweek at 100% remuneration. CONQA already operates in a high trust, collaborative environment. With this trial, we are aiming to be a place where everyone can operate at their highest level of potential, and solve complex, meaningful problems with high impact, real-world results. That happens most commonly and frequently when you are rested, happy and healthy.
Learning & Development
We actively support ongoing development through our Innovation Weeks, and individual budgets for training and education.
Own your Share
All team members have access to our Employee Share Options Programme (ESOP) so that you can share in the celebration of CONQA's success.
Flexible Working
We trust our team to manage their own schedule. We love the energy that comes with being in the office but we respect that work isn't everything and sometimes, life happens. Work from home, pick up the kids, and come and go depending on what suits your particular rhythm best.
Room for Fun
We have fun! We do activities like Kai for Kapa (team lunches), games tournaments, D&D, and we're always near good restaurants, cafes and bars. Life's too short not to enjoy the work you do and the people you do it with.
Want to keep up-to-date?
We send out a fortnightly email with relevant events, the latest jobs and career insights from interesting and candid people.