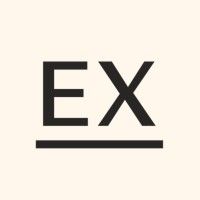 Excellent
About
Home of the EX revolution
Excellent is building employee first technology, is the worlds first global community for EX leaders and offers the worlds first certification for EX Designers.
Location

Wellington

Website

Founded

2022

Industry

HrTech

Funding stage

Seed
The Matchstiq Top 2023
Snapshot of Excellent
To transform the worlds experience of work.
The market opportunity ahead for Excellent
We are excited to be building and launching employee first technology to power EX Designers around the world.
Why Excellent is a great place to work
At Excellent, we love what we do, and are obsessed with the difference great EX has on individuals and organiations. We prioritise the human-centered design of our workplace.
We're remote-first, embrace flexible schedules, and encourage asynchronous collaboration across time zones. Our co-CEOs are not first time founders and know the importance of achieving success while maintaining a fulfilling personal life - family always comes first! Our culture is built on generous and direct communication, community, and open-mindedness.
We have a lot of fun while maintaining professionalism. Everyone at Excellent takes radical responsibility and delivers on their role with an Excellent effort every day.
Working with us
Values
Employee First

At Excellent, employees come first. They drive great customer outcomes. By delivering excellent employee experiences, we improve customer experiences. This value is critical for our team and as we grow, we prioritise our employees above all. We build to serve employees first.

Excellent Effort

We have a relentless commitment to excellence in everything we do. It's about giving our absolute best effort and taking pride in our work, regardless of the outcome. We understand that outcomes are not always within our control, but we believe that putting in an excellent effort sets the foundation for success.

All the Ways

We foster an intellectual and collaborative culture where ideas are valued and explored. In the "All the Ways" approach, we encourage open-mindedness and a broad perspective. We zoom out to see the full spectrum of possibilities, carefully evaluate each option without attachment, and make decisions based on data and logic. We remain adaptable and willing to evolve our positions based on new information.

Generous With

Generosity is at the core of our values. We believe in abundance and operate with the mindset that there is more than enough for everyone. By setting strong personal boundaries, we can be generous with ourselves, our teammates, our customers, and our time. We approach interactions with care and offer generous interpretations, fostering a culture of support, collaboration, and abundance.
Want to keep up-to-date?
We send out a fortnightly email with relevant events, the latest jobs and career insights from interesting and candid people.