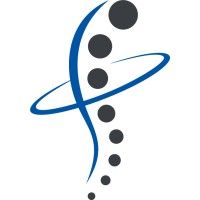 Formus Labs
About
The Future of Orthopaedic Planning
The world's first automated 3D planner for joint replacement surgeries, empowering surgeons with unprecedented insight into the pre-operative planning process.
Location

Auckland

Website

Founded

2016

Employees

11-50

Industry

HealthTech

Funding stage

Series A
The Matchstiq Top 2023
Snapshot of Formus Labs
Formus Labs' mission is to improve patient lives and clinical efficiency through automated and highly scalable integration of AI and computational biomechanics in the orthopedic clinical workflow.
The market opportunity ahead for Formus Labs
We are targeting a US5.4B global market for joint replacement surgeries in need of more accurate surgical planning, less burden on the surgeon, and greater efficiencies through the patient journey.
Today, our first product has automated the surgical planning of the US1.5B hip replacements segment. We are growing in the Australasian market and are entering the massive US market later this year.
As we expand our product to service across the patient journey and multiple surgery types, our goal is, in five years, be the number one provider of trusted surgical plans in the world.
Why Formus Labs is a great place to work
The Formus family has a culture based on making a difference in people's lives, empowering experts in their craft, and just caring about each other.
We are fortunate to be solving problems that significantly affect people's quality of life and the ability of our product to do that with the trust of our surgeons is first and foremost, not only in our product vision but the company value.
The Formus team is small but composed of experts in their fields who love their craft. We empower everyone to do their best work with transparency, honesty, and a singular focus on the company strategy.
Born out of our social-coding software development style, the Formus team works closely together and cares deeply about each other. Despite being a remote-first team for the last three years, we have a tight team that talks to each other throughout the day, regardless of the fact that we are spread around New Zealand, Australia, and soon the United States.
As we looking forward to moving into our own premises in the coming months, the team is hugely excited to build even close bonds with each other.
Working with us
Values
Transparency

Transparency builds trust and the clarity for everyone to do their best for a common goal.

Socialise

We build trust and transparency by socialising our plans, designs, concerns, successes, and setbacks. By socialising, we remind each other that we are all humans.

Trust

Trust runs through our company. It is the foundation of strong teams, it is key to the success of our product, and a workplace built on trust is a place where we all feel safe to thrive.
Want to keep up-to-date?
We send out a fortnightly email with relevant events, the latest jobs and career insights from interesting and candid people.