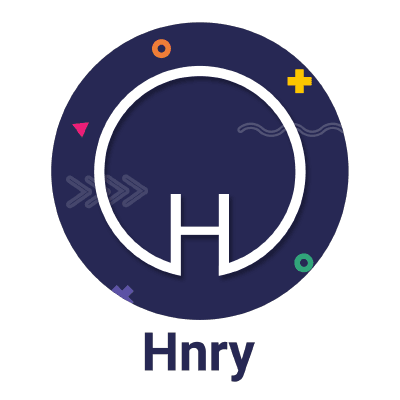 Hnry
About
Never think about tax again
Hnry was founded in 2016 with a mission to make self-employment simple, affordable and accessible for anyone, taking all the hassle and stress out of earning income independently.
Location

Wellington

Website

Founded

2017

Employees

51-100

Industry

FinTech

Funding stage

Series A
The Matchstiq Top 100
Snapshot of Hnry
Hnry's mission is to make self-employment simple, affordable and accessible for anyone, taking all the hassle and stress out of earning income independently.
The market opportunity ahead for Hnry
Where we are today:
We are now the largest specialist accountancy in NZ and have become the fastest-growing tax agency in NZ. The majority of our customer base has come in the last 12 months as we have ramped up our targeted marketing efforts.
We also have helped facilitate over NZD$250m in payments to the government. Our great team has doubled in size in the past 6 months to almost 60 people to accommodate this growth. We also entered a new market in Australia in 2021 and in the past 18 months we have closed two rounds of capital raises with funds totalling over NZD$20m.
Our immediate focus:
Our current focus is to achieve aggressive growth in Australia, while continuing our investment in New Zealand.
In order to achieve this, we have started ramping sales and marketing activity in Australia, as well as investing in partnerships and finalising the configuration of the product for the local market.
In NZ, we are increasing marketing spend in digital and scaling the referral engine to capitalise on brand visibility. We are also growing the size of our employee base here, and in Australia to accommodate the rapid growth, and ensure that we are able to service our growing customer base.
The big prize ahead:
The global self-employed market is worth NZD$1.8bn today, growing at 50% each year. 2021 was declared the year of the 'Great Resignation' as significant numbers of individuals have left full-time employment, resulting in a significant increase in the sole trader segment around the world.
There are already over 400,000 New Zealanders whose primary income is from self-employed work. In 2021, government departments increased funding for sectors with a large proportion of sole traders, such as the 'Arts and Culture Event Support Scheme' which has been boosted by NZD$70 million.
We've also conducted and published our 'Hnry Sole Trader Pulses' in New Zealand (and Australia) to increase awareness of issues impacting sole traders, and to direct government attention towards this segment.
In Australia, there are 1.5 million sole traders, growing at ~50,000 per year making it the fastest growing economic segment and contributing over $90B per annum to Australia's GDP. Government attention has recently shifted towards the sole trader segment after the difficulties experienced by these individuals after the COVID lockdowns in 2020 and 2021.
Why is a great place to work
We are driven by a common purpose: At Hnry, the common thread of purpose that aligns us is that 'We do what we do, because we like to help people. We get satisfaction from delighting our internal and external customers.' Most staff have previously been self-employed, understand the problem domain first-hand, and are committed to helping others to avoid such challenges.
Everything we do as a business is about delivering value for customers, and we regularly engage with, and measure customer reaction towards planned work, to ensure we relentlessly focus on only delivering those things that our customers value.
We encourage diversity: We celebrate diversity of thought, wherein everyone's opinions are weighted equally - allowing any member of the team to freely raise suggestions or improvements, or to challenge the status quo. We have built a culture of openness and honesty. This extends to being transparent with all team members about strategy, financials and data that underpins the business.
We strive for fairness: The pay parity approach at Hnry has fostered a diverse and inclusive culture and vastly strengthened alignment across the organisation. This is a policy whereby regardless of what part of the business a staff member operates in, they are remunerated the same as their peers across the business.
Supported by a very clear capability matrix to guide personal development for staff, this has prevented gender- and capability pay gaps across the company.
We are Agile & Responsive: We're a cross-functional team with a broad set of skills covering technology, operations, finance, marketing and strategy. Our culture is built on agile principles, constantly adapting internal processes and culture to be most effective. We've created a culture of understanding between disciplines, ensuring a single high-performing team, focused and committed to achieving the best results for our customers, and our business.
Working with us
Values
We're lifelong learners

We're all open to learning from others, and growing our skills. No-one is the finished product.

We win and lose as a team

Whether they're big or small wins, we celebrate all our wins as a team. There's no room for lone rangers or egos at Hnry.

We're all grown-ups here

We are all high-performing, self-sufficient individuals. We trust each other and respect each other's contributions.

We don't take ourselves too seriously

We enjoy working together and we like to have fun as a team. We work hard and we go home on time.

We strive for fairness and we do the right thing

We do what we do, because we like to help people. We get satisfaction from delighting our internal and external customers.
Want to keep up-to-date?
We send out a fortnightly email with relevant events, the latest jobs and career insights from interesting and candid people.