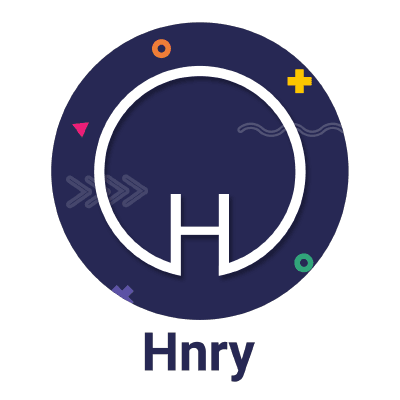 Hnry
About
Never think about tax again
Founded in 2017 in New Zealand, Hnry is now one of Australasia's largest accountancy firms; all-in-one digital accounting service for sole traders - a group consisting of contractors, consultants, freelancers, and the self-employed.
Hnry's innovative software automates all the painful tax and financial admin sole traders have traditionally had to manage on their own, including tax calculations, payments, expense management, invoicing, and tax filings.
Hnry also takes on the role of accountant for their customers, providing expert on-demand support thus allowing them to focus on their work rather than worrying about tax and compliance.
Location

Wellington

Website

Founded

2017

Employees

51-100

Industry

FinTech

Funding stage

Series B
The Matchstiq Top 2023
Snapshot of Hnry
Hnry makes it simple, affordable and accessible for anyone to earn independently.
The market opportunity ahead for Hnry
Since launching in our first international market a few years ago, Hnry's staff numbers have grown from 15 full-time staff in New Zealand, to now 95 staff across New Zealand, Australia and looking at other territories. We still remain a predominately NZ-based business however, with over 60 staff based in New Zealand.
Within the next 9 months, we intend to continue growing headcount both here in NZ and overseas, targeting having 150 full-time staff by early 2024.
Why Hnry is a great place to work
We're a fast-growing cross-functional team with offices in Sydney and Wellington. We're highly collaborative and social. We have team lunches every week, and there are regular opportunities to get involved in events we run with our partners.
We encourage people to bring their fresh ideas and thinking, to challenge and experiment - and we're all continuously developing our skills and processes.
Our staff benefits include:
$50 monthly staff wellness benefit
Additional day of annual leave for your birthday
Gifts of share options for high performing staff
Employee Assistance Program (EAP)
Continuous remuneration review cycles (pay rises for high performers aren't reserved for 'annual reviews')
Strong culture with Friday team get-togethers, weekly team lunches and regular team and partner social events
A clear focus on professional development, with encouragement to attend training courses, conferences etc - all during work time
Opportunity to forge the career path that's right for you in a high growth environment
Growth Framework to support your personal career growth at Hnry
Annual flu vaccinations
Public Holidays Transfer
Long-term unpaid wellbeing leave to allow individuals to focus on their health and wellbeing when needed
At Hnry we provide a diverse and enjoyable working environment for anyone.
We operate a policy of pay parity across our organisation to ensure that all Hnry staff are fairly and equally compensated based on their contributions and experience, using standardised company-wide pay bandings which are shared with our team.
Working with us
Values
We're lifelong learners

We're all open to learning from others, and growing our skills. No-one is the finished product.

We win and lose as a team

Whether they're big or small wins, we celebrate all our wins as a team. There's no room for lone rangers or egos at Hnry.

We're all grown-ups here

We are all high-performing, self-sufficient individuals. We trust each other and respect each other's contributions.

We don't take ourselves too seriously

We enjoy working together and we like to have fun as a team. We work hard and we go home on time.

We strive for fairness and we do the right thing

We do what we do, because we like to help people. We get satisfaction from delighting our internal and external customers.
Want to keep up-to-date?
We send out a fortnightly email with relevant events, the latest jobs and career insights from interesting and candid people.