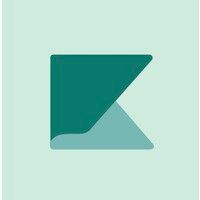 Kernel
About
Helping Kiwis grow their money
Kernel is an all-inclusive personal finance platform, where everyone has access to the best products and technology to grow their wealth.
Location

Auckland

Website

Founded

2018

Employees

11-50

Industry

FinTech

Funding stage

Series A
The Matchstiq Top 100
Snapshot of Kernel
Kernel's mission is to create a world where all Kiwis are wealthier, more financially literate and good savings and investing behaviours are embedded for future generations.
The market opportunity ahead for Kernel
There is a misinformed belief on the 'right' and 'safe' way to invest for the future. It is so ingrained in NZ society and simply not sustainable.
People want their money to grow so they can see their dreams on the horizon. They need a company that understands them, that they can trust and who can educate them on a new financial journey tailored to their situation. It needs to be easy, a little bit inspiring, and jargon-free.
For our customers, this means we are focused on delivering a range of industry-leading index investment funds available through our Invest, and KiwiSaver products.
But it's also about combining these products with a platform that promotes behaviours that create long term wealth instead of buying and selling investments. We offer a competitively priced low annual fund management fee, with a starting point of 0.25% across our range of funds.
From the products we launch, to our pricing structure, to how we engage with our investors; the customer truly is at the heart of everything that we do at Kernel.
The future possibilities are endless and Kernel as a business is doing everything it can to make sure that we're at the forefront of change in what will be a revolution within the financial services industry.
Why Kernel is a great place to work
Our team of globally experienced financial professionals are passionate about creating a world where everyone has the same access to the best financial tools. Our approachable, friendly team bring world-class financial expertise with a local focus.
We're passionate about diversity - Kernel is committed to providing a safe, welcoming and inclusive workplace for all staff. We respect and value the characteristics that make individuals unique including gender identity and expression, ethnicity, disability, age, sexual orientation, religion and socio-economic background.
That does not mean tokenism, photographic diversity or bias. It means during recruitment, internal discussion and career progression considering more than skills and experience, how the new perspective, personality and background might complement our team and mission.
We offset our carbon emissions - As a future-focused company, we voluntarily offset our carbon emissions through Toitu Envirocare. Further, we make a concerted effort to reduce our carbon footprint by minimising domestic travel, opting to be a paperless office and more.
Proud supporters of the pride community - One of our core values is to foster thinking differently – because not all investors are alike. We empower them to express their individuality. We're proud to be members of and support the rainbow community during Pride Week and every other day of the year.
Accredited Living Wage Employer - As an Accredited Certified Living Wage Employer, we want to ensure our employees are paid fairly in order to fund a life they can enjoy. Our desire to put people first extends even further to our financial literacy efforts, where we provide a range of helpful resources and support the Commission for Financial Capability (CFFC)'s Money Week each year. Included in this, we run free seminars, host educational events and more.
Working with us
Values
Say It Like It Is

We will always engage with our investors in a language they understand – never diluted and never in the small print.

Think Different

Not all investors or our team are alike and we will empower them to express their individuality.

Think Together

We encourage open and free sharing of opinions, so that everyone feels as though they can collaborate and contribute.

Never Stop Innovating

An insatiable desire to understand the inner workings of things fosters an environment of continual thinking and problem solving.
Want to keep up-to-date?
We send out a fortnightly email with relevant events, the latest jobs and career insights from interesting and candid people.