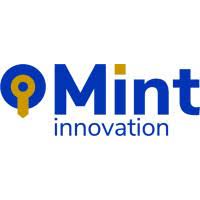 Mint Innovation
About
E-waste recycling
Mint builds environmentally sustainable biorefineries for recovering valuable metals from a range of 'urban' waste materials such as e-waste, spent lithium batteries and catalysts. As a cleantech company, we use innovative chemistry to achieve high recovery rates at the lowest cost to the environment to develop a truly circular economy.
We aim to build scaled plants in every major city in the world, giving everyone the ability to recycle their waste sustainably without relying on other countries or landfills.
Location

Auckland

Website

Founded

2016

Employees

11-50

Industry

CleanTech

Funding stage

Series B
Events
Upcoming events and open days
The Matchstiq Top 100
Snapshot of Mint Innovation
Mint's vision is to provide a low cost, sustainable solution to recover precious metals from the urban mine, by having a biorefinery in every major city around the world.
The market opportunity ahead for Mint Innovation
With our Sydney plant very close to being commissioned, we've begun plans on our next plant in the UK! This and future plants will be fully integrated and be able to recycle Li-ion batteries and catalysts.
Why is Mint a great place to work?
As a startup, we are expanding very quickly, with our team in Sydney about to commission our first commercial-scale plant. Different teams in the company work seamlessly together to improve our tech and develop the company.
People can challenge, support and collaborate on each other's ideas without hesitation as we all work towards our common goal. Being a Kiwi company, we're always doing activities and bonding outside of work in Aotearoa's amazing beaches and parks.
Want to keep up-to-date?
We send out a fortnightly email with relevant events, the latest jobs and career insights from interesting and candid people.