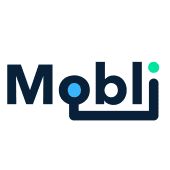 Mobli
About
Mobility done right
We provide you with modular, cost-effective, and sustainable mobility management solutions for any mode of travel and any fleet size. Mobli helps you manage your entire mobility ecosystem easily and in one place, with professional support as you need it.
Location

Auckland

Website

Founded

2019

Employees

11-50

Funding stage

Seed
The Matchstiq Top 100
Snapshot of Mobli
Mobli's mission is to make mobility more accessible, sustainable and fun for everyone. Our goal is to create the first true mobility management cloud which is to transport what Shopify is to e-commerce.
The market opportunity ahead for Mobli
Our ability to make a transformational impact on the world through supporting better access to mobility and making it more sustainable and fun is huge. Today our focus is on supporting any type of mobility operator from taxis, to shuttles, to airports, to large operators and mobility manufacturers with the technology to support their operations.
We don't exist to tell providers how to run their business but we can make an impact by providing them with the underpinning technology to improve their operations, employee experience, customer experience and reduce costs. Ultimately we are working towards a goal of more equitable choices for people when it comes to their transport choices to the point where public transport becomes free for those using it.
To get to that point we need to support creating a more equitable transport system, reducing operator costs and creating opportunities to pay for user journeys. Part of this opportunity is tapping into people's discretionary time. When the average commute in a city like Sydney is over an hour a day the opportunity to tap into people's time to support funding of their journey is huge.
If data is really the new oil, why are we not seeing that go back to the user? The more we are able to create equity in transport the more impact we will have on transforming society for the better.
Why Mobli is a great place to work
Mobli has grown quickly over the last year with its culture defined by its people and a common purpose of improving mobility for all. No matter whether you are an engineer, product manager, graphic designer, in operations or sales, we are driven by a common purpose of making a difference in people's quality of life through working with mobility providers to help improve their operations and overall customer experience.
Our culture is very closely linked to our values with a strong mentality around taking action, getting the job done and having fun. The diverse culture across the Mobli team means that there is often a celebration, recognising of cultural events and many laughs across the team.
Keeping connected with the team in the UK and US is also very important and our weekly stand-ups, whole team strategy sessions and keeping connected through platforms such as Slack play a large part in creating the Mobli Way.
Aside from the team events and non-work office activities (including regular FIFA games) at each weekly stand up we take time across the team to recognise individuals or teams within the Mobli team who have made an impact that week. This small ritual plays an important part in keeping us all humble, grounded and focused on the impact that each individual makes on our overall purpose.
Want to keep up-to-date?
We send out a fortnightly email with relevant events, the latest jobs and career insights from interesting and candid people.