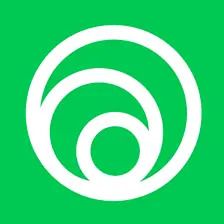 Mooven
About
Deliver projects faster, with improved outcomes
When delivering construction and roading projects we enable you to manage traffic disruption.
Mooven is a SaaS web application used to plan, manage and report on road traffic disruption in the construction industry. Ditching the archaic and slow 'rubber tubes on the road' process, Mooven transforms how infrastructure projects are delivered by aggregating data to create visualised historical and live traffic information.
Location

Auckland

Website

Founded

2018

Employees

11-50

Industry

Construction

Funding stage

Series A
The Matchstiq Top 2023
Snapshot of Mooven
Mooven's mission is to achieve a 40% sustained increase in productivity for our customers by 2035.
The market opportunity ahead for Mooven
Mooven started in New Zealand and within 12 months expanded into Australia winning significant logos including LendLease, Downer and the Department of Transport Victoria. In Queensland alone, Mooven has been deployed in over 30 separate projects with a total infrastructure value of AU$2.5B.
Looking at the industry, Australian investment is set to reach AU$52B in 2023, meanwhile, in New Zealand, the industry employed a whopping 170,000 people in the first quarter of 2021.
We're now looking to expand globally. The US market has the perfect mix of attributes for what we do; it has a sustained shortfall in spending – currently at 30% – that needs to be addressed. Further, it has a large volume of roads per capita, for which 40% are in poor or mediocre condition. These attributes combined with President Biden's recent USD1T infrastructure bill, the US is the perfect market for Mooven to move into.
Meanwhile, our launch into the United States is a huge part of our growth trajectory with the aim of taking advantage of what McKinsey defines as US$57 trillion need for infrastructure investment over the next ten years.
With the American Society of Civil Engineers grading the Country's physical infrastructure as a D+ and delays caused by traffic congestion alone costing the economy over US$120 billion per year, influencing the US gives us both the greatest impact (productivity, emissions and prosperity) and enables us to build the product that can transform infrastructure delivery globally.
Why Mooven is a great place to work
We're intentionally building a strong Mooven culture that is aligned to our ambitious goals, has a deep link to the underlying 'why' that drives our personal and collective motivations, and allows us to scale effectively.
As we grow from a small team in ANZ to a larger team expanding into the US, we're bringing together a talented group of diverse and interesting individuals who share a sense of community and an undisputed belief in our ability to solve traffic congestion and create space for cities to thrive. We want to be the kind of company that everyone who joins will look back on as one of the best they've ever worked for.
While we're early in our growth journey, we've prioritised hiring our Head of People & Culture and have been focusing on embedding our values and applying learnings from our participation in kiwi-founded HumanKind's Employee Experience Design School.
We involve our people in the design of their experiences at work, giving everyone a say in what we do and how we do it. This sees us focusing on supporting, connecting and appreciating our team, and is why we've landed on a hybrid work model that gives everyone flexibility to work the way that suits their personal circumstances and maintains the benefits of coming together in-person to build relationships and solve challenging problems.
We're currently undertaking a broad discovery exercise to find out what matters most to our team and potential future hires, as well as what other great companies in our space and beyond are offering to ensure our offering is relevant and meaningful. We've also joined Diversity Works NZ and have taken steps to set our intentions and priorities for D&I.
Working with us
Values
Lean into the Unknown

We make intentional decisions that move us forward, respecting risk by balancing logic, intuition and impact. Indecision blocks progress.

Own our Space

The decisions we make impact millions of lives and the people around us; we're upfront, own our actions, and never compromise our integrity.

Better Together

We're kind, we care and we support each other to experience more flow and be the best version of ourselves. We stay connected, celebrate wins - big and small - and make time for what matters.

Don't Hold Back

We're energised by the journey, push the bounds of what's possible and never settle. We listen, ask questions, learn and adapt. And we do it without ego, always.
Want to keep up-to-date?
We send out a fortnightly email with relevant events, the latest jobs and career insights from interesting and candid people.