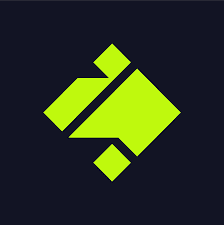 Onside
About
The smart work app for farmers, growers & contractors
Onside is a digital toolkit that powers rural operations and protects rural people. Onside achieves this through a digital check-in solution that strengthens and simplifies operations, safety and biosecurity for rural businesses.
The need for visitor management software in the rural sector has drastically increased recently, particularly through COVID. Rural businesses these days are often large, fast-moving, sophisticated businesses that have lots of moving pieces every day.
Location

Christchurch

Website

Founded

2015

Employees

11-50

Industry

AgriTech

Funding stage

Seed
The Matchstiq Top 100
Snapshot of Onside
Onside's mission is to revolutionise global biosecurity, transform operational efficiency and enhance worker safety in agribusiness.
The market opportunity ahead for Onside
Onside is currently expanding rapidly in Australia, having put boots on the ground there in June 2021. This year is an exciting one for the business as we target the next market and complete our Series A raise. The end goal is to revolutionise global biosecurity, helping rural sectors all around the world optimise readiness and response to incursions.
Why Onside is a great place to work
Onside is a great place to work because everyone's opinion is valued and encouraged, from the newest recruit to the senior team. We pride ourselves on being an "A-Team" of smart, quirky individuals that can solve the most complex problems in the simplest way.
Our work culture is one of performance over everything. We trust our team to deliver results, however, they need to do their best. Four day work weeks, unconventional office hours, working from home and bringing pets to work are just a few examples of how some of our team operate to do their best work.
Our great culture isn't limited to the internal team - one of our core values is "Customers Rule" and we live that every day. We love our customers and do everything in our power to deliver them the best experience. We also respect the opinions of our customers and value their input when it comes to shaping the future of our product.
Working with us
Values
Need for Speed

We go fast and meet our audacious goals.

Better Together

We believe in the power of better connections. Sharing information and working together makes everything better.

Innovate to Win

We take on any problem and back each other to find amazing solutions.

Simple is Cool

We do the legwork to make complex things simple. We strive for simplicity in both our product and our company.

Act like an Owner

Every dollar counts and we treat it like our own. Profitability helps us change the world.

Customers Rule

Without our customers, there's no Onside. We know to be successful; we need to make them successful.
Want to keep up-to-date?
We send out a fortnightly email with relevant events, the latest jobs and career insights from interesting and candid people.