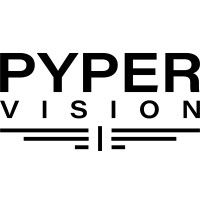 Pyper Vision
About
The journey to zero fog delays starts here
Pyper Vision disperses fog to empower your passengers to fly on time, every time. Using our intelligent dispersal system, we bring fog to the ground, clearing the skies for take-off.
Our system is specifically designed for use at airports, preventing disruption to commercial operations on foggy days.
Location

Christchurch

Website

Founded

2016

Employees

1-10

Industry

Robotics

Funding stage

Seed
The Matchstiq Top 100
Snapshot of Pyper Vision
Pyper Vision's mission: Your flight, on time, every time.
The market opportunity ahead for Pyper Vision
Pyper Vision is building a world where fog delays will be a thing of the past.
Where visibility can be created on-demand, and on-site, for any operation. Where passengers and consumers can count on reliable travel and delivery. And where operators have control over efficiency, profits and safety.
As passionate aviators and true believers in the power of visibility, we are starting our journey with a strong focus on the aerospace market. This is because aviation holds the largest revenue opportunity (next to Ports), and has suffered primarily from radiation fog (this forms from the ground up and in winds between 2-8kts). In these environments, we can sustain visibility.
Through Pyper Vision, we can empower:
>620M travellers arrive at their destination on time, every year.
>3M passenger and freight flights to operate as scheduled.
The elimination of 23% of all global weather-related disruptions.
The reduction of >2.2M tonnes of carbon emissions.
Lifting the global airline's bottom line by 1-2% ($12B saving/pa).
Why Pyper Vision is a great place to work
Pyper Vision has a very open culture where everybody is invited to contribute and be heard with respect to all parts of the business. Pyper Vision also strives to ensure everybody understands the goals, values and operations of the company.
Want to keep up-to-date?
We send out a fortnightly email with relevant events, the latest jobs and career insights from interesting and candid people.