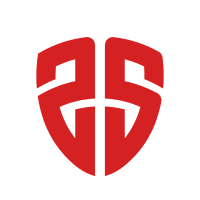 RedShield
About
Eliminate the holes cybercriminals seek to exploit
Customers around the world rely on RedShield to remove the risk of web application vulnerabilities. Using the new approach of shielding application vulnerabilities, we work with a variety of organisations and people in different job roles to solve cyber security's toughest problems.
Location

Wellington

Website

Founded

2009

Employees

11-50

Industry

Cyber Security

Funding stage

Series B
The Matchstiq Top 2023
Snapshot of RedShield
RedShield's mission is to help shield the web from dark forces, protecting all of its connected people and things.
The market opportunity ahead for RedShield
Cyber security is one of the most fascinating and fastest-growing global industries, and RedShield continues to quietly go about succeeding on the global stage through its unique service offering.
RedShield's service addresses two global web application security challenges, through a unique blend of people, process, and technology.
Fixing what you already know is vulnerable.
Security teams, along with their developers are struggling to keep up with their web application vulnerability patching regimes. The current result is:
Security audits reveal only 5% of apps have an acceptable security posture
According to Verizon, in 2020 over 43% of all security breaches reported involved web apps. Up from 39% in 2019.
According to Kenna Security, 1 day after the publication of a vulnerability, over 50% of vulnerabilities already have code available for cybercriminals to exploit. The 'speed of war' for fixing app vulnerabilities is now 1 day.
According to Whitehat Security the average time for critical, or high vulnerability, discovery-to-fix is 4 to 6 months and 50% are never fixed.
Compounding the problem, on average 40 new vulnerabilities are identified each day.
In Nov 2020, the UK NCSC highlighted app vulnerability "patching is often hard to do in practice, it is time-consuming, repetitive and unrewarding, but it is the single most important thing you can do to secure your technology".
RedShield is able to resolve complex functional vulnerabilities in web apps without touching app code or disrupting product development lifecycle.
RedShield solves the people problem.
The world is not short of web application security software tools, yet do we all feel secure? Tools don't just magically provide you effective security, you also need to hire, train and retain expert people needed to run these solutions effectively to deliver desired security outcomes. This is hard to do and it's becoming harder.
After first fixing the vulnerabilities you know about, our team of experts then focus on driving actual effectiveness from app protection tools for you. RedShield provides a unique fusion of human experience, custom monitoring tools, and custom-built technology to effectively run and manage industry-leading protection tools for you, with measurable effectiveness (i.e. WAF, DDoS, Bot).
Where are we at?
Our service approach to these two problems is starting to win on the global stage. We've recently begun new partnerships with the likes of AT&T Cyber Security, Deloitte and Telstra to help their customers realise the value of RedShield's service.
And we have some great examples of recent customer success which are team continues to build on. It's an exciting place to be and to be part of delivering both critical and world-leading services to help protect the web from dark forces.
Why is Redshield a great place to work?
You can be as remote as you like!
All you need is a good internet connection, and you can work from anywhere you want. We're a truly global company, with staff working from Wanaka to Sweden – and everywhere between.
You're always learning
We're pushing the boundaries of web application and API security, together. Our regular security research catch-ups are for knowledge-sharing, discussion, or simply collective nerding-out over the cool new stuff in the industry.
You can accelerate your career
We have a flat company structure so you can move laterally across teams and departments to fulfil your quest for knowledge, experience and expertise.
You can eat cake
Our dedication to cake at our Wellington HQ is legendary. While secure software is our first love, the cake is a very close second. Let's just say if you deliver your CV on a cake, you're basically hired.
Working with us
Values
Exciting

We're equal parts fascinated and exhilarated by the threat of attacks, and our ability to defeat them.

Human

Our focus is on the human outcomes, driven by protecting our customers, and our customer's customers.

Trustworthy

We set for ourselves the highest standards of honesty, reliability, and integrity.

Confident

We're not arrogant, but we're sure. We know our stuff, and we know we can help.

Brave

We're guardians, sticking up for our customers when the bad guys come knocking.
Want to keep up-to-date?
We send out a fortnightly email with relevant events, the latest jobs and career insights from interesting and candid people.