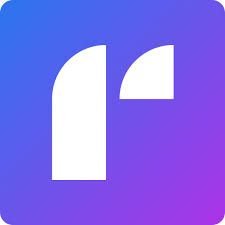 Runn
About
Resource management software for the modern workforce
Runn is a dynamic resource management platform built for project-centric organisations. By empowering managers to balance their people's availability, capacity, skills and unique interests, Runn enables them to bring out the best in their teams and make their working lives better.
Runn was built on the belief that resource management is more than just allocating resources to projects. When employees are seen as people who deserve to have a real say in what work they do, organisations can achieve a more productive, cohesive, and energised workplace.
Location

Wellington

Website

Founded

2018

Employees

11-50

Industry

BusinessTech

Funding stage

Seed
The Matchstiq Top 2023
Snapshot of Runn
Runn's on a mission to help organizations realise their full potential by empowering their people to be engaged and passionate about the work they do.
The market opportunity ahead for Runn
The global shift towards remote and hybrid workforces has accelerated the complexity experienced in professional services companies when it comes to managing their people and time.
Our initial focus was on small-to-medium businesses primarily in New Zealand and Australia. Now, we're moving upmarket to mid-to-large enterprises and taking on the North American and European markets.
Today Runn has over 7000 users across 80 countries, managing over 28,000 people.
In the next year, we'll continue to expand our reach, scale our platform, and help more organisations bring out the best in their people.
Why Runn is a great place to work
We have a unique take on transparency and trust that provides our team with high levels of autonomy. We use Runn to manage our own time and make sure everyone is doing things they enjoy. We back that up with a list of great benefits such as:
4 day / 32 hour week - We believe people perform their best when they are well rested, rewarded and recognised.

Choose where and when you work - Whether it's from home, a coworking space, the beach, or a mountain top hideout - you can choose to work wherever and whenever you work best. We'll cover your home office set-up or allowance to a coworking space anywhere in the world.

Transparent and standardised pay - Pay levels are the same across all teams at Runn – engineering, marketing, sales, design, product, customer success, admin, everyone! We provide automatic yearly pay increases for all staff in recognition of time and contribution to Runn. No need to roll the dice at the negotiation table.

Generous leave allowances - In addition to the 4 day week (52 days per year), we give 20 days annual leave and 20 days sick leave per year.

Team meetups - As a global, remote company, we love an opportunity to get the entire team together. To date we've had company-wide meetups in Rome and the Gold Coast.
Working with us
Values
Beauty

We build a culture that gives us the time and flexibility to spend time doing the things that mean the most to us in our work and personal lives - and our platform empowers customers to do the same.

Excellence

We put each people first. We strive not just to be "good" but to be excellent to each other, our customers, and our competitors.

Adventure

We're on an adventure to shape the workplace for the future of work. With adventure comes challenges, growing and exploration. We are willing to take risks and value each other's ideas and creativity.

Transparency

The best relationships are open and transparent. We are honest with ourselves and each other.
Want to keep up-to-date?
We send out a fortnightly email with relevant events, the latest jobs and career insights from interesting and candid people.