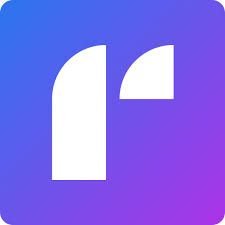 Runn Fast
About
Smart resource and capacity planning
Navigate planning, tracking, and forecasting in real-time
Location

Wellington

Website

Founded

2018

Employees

11-50

Industry

BusinessTech

Funding stage

Seed
The Matchstiq Top 100
Snapshot of Runn Fast
Runn is on a mission to ensure employees find balance and purpose in complex work environments.
The market opportunity ahead for Runn
The global shift towards remote and hybrid workforces has accelerated the complexity experienced in professional services companies. Runn is a powerful resource management platform that lets them coordinate everyone's busy work schedules and deliver projects on time, every time.
Since 2020, Runn has seen 800% year-on-year growth and now has customers in more than 20 countries worldwide. With a market of about 60m people globally, we've only scraped the surface.
Why Runn is a great place to work
Like many companies nowadays, we are remote-first. Everyone has the flexibility to work where and when they want - whether it's working on the weekends or at 10 pm. We limit face-to-face meetings and have moved many discussions to asynchronous formats so everyone has an equal opportunity to participate no matter what time zone they're in.
Some of our leave benefits include 6 weeks of paid leave, 4 weeks of sick leave, and a fully paid Christmas / New Year break.
We have staff working from 7 countries, across every imaginable timezone.
We allow staff to work from anywhere in the world - including while travelling
We fly staff from around the world (and locally) for regular meetups
Runn is 55% non-male, including a female co-founder
Runn is now used in 62 countries
We believe each department contributes equally to the success of the business in their own way. We openly publish pay levels on our website and standardise pay based on levels, from Junior (NZ$75K) to Lead (NZ$160K). If market rates change, we adjust those across the whole team. In 2021 a $10K increase was universally applied for intermediate and senior employees and $5K for juniors.
We actively promote ongoing career development and support the aspirations of each other. We offer one paid 'Learning and Development' day per month, allowing everyone to focus on their personal career development.
Want to keep up-to-date?
We send out a fortnightly email with relevant events, the latest jobs and career insights from interesting and candid people.