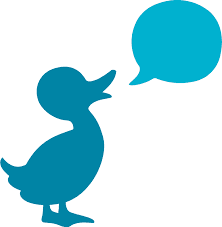 Storypark
About
Document and support children's learning, together
Our purpose is to help every child fulfil their unique potential by connecting and empowering the community around them.
Educators can better engage families in their children's development by documenting and supporting children's learning together in their own private Storypark.
Location

Wellington

Website

Founded

2011

Employees

51-100

Industry

SaaS

Funding stage

Private
The Matchstiq Top 2023
Snapshot of Storypark
Established ourselves as a global leader known for our superior customer service and impact. Over 25,000 services depend on our software to build capability, strengthen communities, understand children and run their business.
The market opportunity ahead for Storypark
We are expanding our business through North America, as well as doubling down on our existing home markets of Australia and New Zealand. We have some gnarly technical problems and a lot of 'green fields' development to lean into and solve as we execute on our purpose to help every child fulfil their unique potential.
Why Storypark is a great place to work
At Storypark, we foster a vibrant culture built on the foundation of high trust, kindness, relentless curiosity and nurturing growth. We believe that by creating an environment where individuals feel valued and supported, we can unlock their full potential.
Transparency is at the core of our operations, ensuring everyone can access information and enabling open communication and collaboration. While we take our work seriously, we also recognise the importance of enjoying what we do. Our workplace is infused with a sense of fun, where creativity is encouraged, and laughter is a common occurrence.
We understand the significance of flexibility in today's fast-paced world, allowing our team members to maintain a healthy work-life balance. Moreover, we strive to be generous, recognising and rewarding the contributions made by our employees. Overall, Storypark's culture embodies high trust, kindness, nurturing growth, transparency, fun, flexibility, and generosity, creating an environment where everyone can thrive.
Working with us
Values
Children at heart

We are a playful bunch and consider the impact we create for children in everything we do.

Nurturing growth

We nurture the potential in others and strive to be better today than we were yesterday. We believe everyone has something to contribute to the world.

Relentless curiosity

We seek to understand and solve problems with humility and empathy. We know we don't know.

Stronger together

We include, respect and generously support each other through the good and the bad. It takes a village.
Want to keep up-to-date?
We send out a fortnightly email with relevant events, the latest jobs and career insights from interesting and candid people.