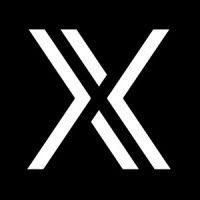 Tax Traders
About
Smart Tax Payments
Tax Traders is on a mission to change the way you think about tax. We provide all businesses with a better way to pay their tax, unlocking unsurpassed cashflow flexibility and an alternative source of working capital.
We're a fintech company that believes in the power of business to be a force for good in society. We have a strong track record of profitability and growth, and we are gearing up for significant expansion.
Location

Auckland

Website

Founded

2011

Employees

11-50

Industry

FinTech

Funding stage

Private
Working with us
Values
We innovate courageously

We are creative humans. We innovate courageously to create what is yet to be created and solve problems for which solutions do not yet exist. People are safe here and can make mistakes and ask for help. We know a diverse team is best for solving complex problems and building better products.

We cultivate joy

We are entrepreneurs, and we find joy in this pursuit. We laugh together and bring "surprise and delight", and our clients notice and like this. We are driven to do something positive with the gifts, talents, and resources we have been given, and we find deep satisfaction in turning complex problems into simple and joyful experiences for our clients.

We show integrity

We place integrity first in all our dealings and relationships. We are founded upon transparency and openness and understand this to be an authentic way to live and work. We are true to ourselves and the purpose of Tax Traders. We provide a fair way to transact and have always given taxpayers an accurate way to judge the value they are receiving.

We practice generosity

We operate out of a sense of abundance, grace and gratitude which means we are generous with our time, talents, expertise, and resources. We have a posture of generosity towards one another as well as our clients. Our profits are shared with our team and with community organisations that are working towards a shared vision for human flourishing.

We see the person

Relationships are at the core of everything we do. In all our interactions we seek to see the person in front of us. We listen deeply, seek understanding, and constantly strive to serve our clients and each other well. We are honest with feedback because we care. We practice unlimited empathy and approach our work from our clients' point of view.
Want to keep up-to-date?
We send out a fortnightly email with relevant events, the latest jobs and career insights from interesting and candid people.