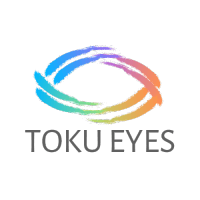 Toku Eyes
About
Window to your future health
Toku Eyes has assembled a team of clinicians, technologists and business experts to develop proprietary algorithms that provide inexpensive, convenient AI-based health assessments through retinal imaging. Our initial focus is on addressing the significant challenges that prevent early screening and health-risk assessment for people living with diabetes and those at risk of Cardiovascular disease.
Our technology is non-invasive and designed to work anywhere, with immediate results for each patient, allowing early medical intervention. Our risk assessment models give life to the saying, "If you can see the future, you can change it".
Location

Auckland

Website

Founded

2018

Employees

11-50

Industry

HealthTech

Funding stage

Seed
The Matchstiq Top 2023
Snapshot of Toku Eyes
Toku Eyes' mission is to prevent the causes of preventable blindness and associated health conditions, initially supporting people living with diabetes.
The market opportunity ahead for Toku Eyes
Currently, we are diagnosing people with diabetic eye disease via analysing images from the back of the eye.
The retinal is the only visible part of the circulatory system and is accessible non-invasively. Our AI platform has been extended to screen several other sight-threatening eye diseases, and we are well advanced in developing risk-assessment models that will impact physicians' ability to intervene early in life-threatening disorders.
Why Toku Eyes is a great place to work
Everyone in the Team is aware of what we are trying to do, and the people we will help, in New Zealand and worldwide. This is very motivating.
Want to keep up-to-date?
We send out a fortnightly email with relevant events, the latest jobs and career insights from interesting and candid people.