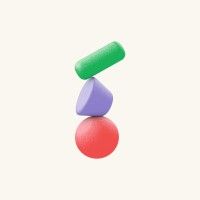 Tracksuit
About
We are building the new way for all companies to measure, understand and communicate brand health.
Tracksuit is an online dashboard that enables any company to track the strength of their brand, compare it against their competitor's brands, and get valuable advice on what the numbers mean and what to do next. All for a tenth of the price of traditional brand tracking.
Location

Auckland

Website

Employees

11-50

Industry

MarketingTech

Funding stage

Venture
The Matchstiq Top 100
Snapshot of Tracksuit
Tracksuit's mission is to help emerging and SME companies use brand marketing to drive short and long term success.
The market opportunity ahead for Tracksuit
We are not only creating a useful tool, but a VERY valuable data set that is unique and defensible.
We've secured a good proportion of NZ's most exciting brands as customers already — including Sharesies, Allpress, Laybuy, Yu Mei, Emma Lewisham and Yealands. We've also already launched in AU and the UK proving it isn't just an NZ problem we're solving.
Why Tracksuit is a great place to work
We're early stage and growing (very) fast, so the ability to make an impact on the culture and company in general is enormous.
(Obviously) when people join, they get an epic (Tracksuit) tracksuit, which reflects our vibe. We are built for speed and comfort, we're fun and informal yet tidy, practical, and ready for anything.
We value:
Being a cheerleader and champion: for each other, for our customers, and for brand generally
Ambition: intentional and focused, but not blind Enjoying the process: quick to smile, hungry to learn, incremental & directional improvements
Transparency and trust: across the board
Keeping things simple: across the board
Leaving things better than we found them: on a macro and micro scale
Want to keep up-to-date?
We send out a fortnightly email with relevant events, the latest jobs and career insights from interesting and candid people.