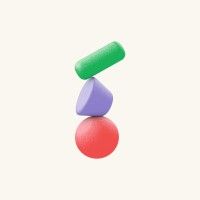 Tracksuit
About
A not-so-secret fact is that traditional brand tracking is really expensive (we're talking upwards of hundreds of thousands) and built for enterprises, which makes it out of reach for challenger brands.
When companies do decide to invest in brand tracking, it's often delivered in a 100-page report that sits gathering dust on someone's desk.
So, in 2021, we sat down with the world's leading brand strategists and market researchers to find a way to make brand tracking better for the iconic companies of today and tomorrow.
Cue, Tracksuit.
Whether you're a Marketer, Founder, CEO or a board member, we've built our dashboard to help you understand if what you're doing is working.
Location

Auckland

Website

Employees

11-50

Industry

MarketingTech

Funding stage

Venture
The Matchstiq Top 2023
Snapshot of Tracksuit
Our vision is to be used in every strategic growth conversation for the best consumer brands of today and tomorrow.
We're doing this by becoming the common language to measure, understand and communicate the value of brand building.
The market opportunity ahead for Tracksuit
Every Tracksuit customer will capture an unfair share of their category because we've given the brand leaders the tools and support needed to invest in long term, iconic brand building
Community will be at the center of that story. So, we're working hard to make sure Tracksuit continues to deliver beautiful, affordable and always on brand tracking data and insights that helps marketers win. And at a team layer, we're building a global company out of 4 key hubs; Auckland, Sydney, NYC and London.
We care deeply about championing brand and elevating the marketing ecosystem. By doing so, we are becoming the common language to measure, understand and communicate the value of brand building.
Why Tracksuit is a great place to work
We've hand-picked a world-class team of kind, ambitious, generous, and smart humans. Our culture thrives on transparency, trust, learning, and constant development and improvement. Underpinning the experience are our competitive salaries, and other great benefits.
Working with us
Values
BEING A CHEERLEADER AND CHAMPION

For each other, for our customers, and for brand generally

LEAVING THINGS BETTER THAN WE FOUND THEM

On a macro and micro scale

ENJOYING THE PROCESS

Quick to smile, hungry to learn, incremental & directional improvements

KEEPING THINGS SIMPLE

Across the board

TRANSPARENCY AND TRUST

We practice complete transparency with compensation, goals (personal and professional), feedback, and high level strategic conversations

AMBITION

Intentional and focused, but not blind
Want to keep up-to-date?
We send out a fortnightly email with relevant events, the latest jobs and career insights from interesting and candid people.