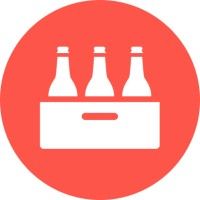 Upstock
About
Simplify hospo wholesale orders & grow your business
Upstock is a digital marketplace for wholesale buyers and suppliers. It's used by thousands of top restaurants, cafes, bars and grocery markets – along with all of their suppliers.
It's where buyers easily find and order the best selection of amazing wholesale goods – and where suppliers sell to the largest audience of buyers. Upstock simplifies supply chain logistics, significantly reducing costs, waste and hassles. Upstock is made by the team who created Xero.
Location

Remote

Website

Founded

2019

Employees

11-50

Industry

Hospitality

Funding stage

Seed
The Matchstiq Top 2023
Snapshot of Upstock
Upstock is on a mission to greatly reduce friction and waste across the global supply chain, giving buyers and suppliers key competitive advantages to run more profitable and sustainable businesses, while enjoying better trading relationships.
The market opportunity ahead for UpStock
Upstock is the category leader in New Zealand – our marketplace and logistics product has reshaped the industry.
We've proud of the impact we've had, and there's so much more we have in the works – the real fun is just starting. We've been rapidly expanding in Australia, with a growth curve that's much steeper than NZ.
Next up we'll be expanding in the US. We're on a trajectory to being one of the world's top B2B e-commerce platforms, reducing friction and waste across the global supply chain.
Why UpStock is a great place to work
Most of our team spent years working together at Xero, which is one of the most highly rated and highly regarded workplaces in NZ. Those same people consider Upstock to be the best place they've ever worked.
We're focused on having fun, building well-crafted software, growing a business we love for customers we adore.
Our customers are a dream – the best food and drink you can imagine. We're providing a platform to enable more amazing products to be produced and distributed, so the world can enjoy higher quality goods while reducing waste and inefficiency.
We're filling a critical gap in the food and beverage supply chain – capturing key business data that's currently managed with random scraps of paper, texts, emails and phone calls.
We aim to reduce waste across the food & beverage supply chain, making it more efficient and economical for high quality, environmentally sustainable products to reach a wider market.
We're a lean and agile team in the traditional sense – small and nimble. Our product is the simplest software for the greatest value.
We don't try to do everything. We aim to do as little as possible to make something extraordinary. We focus on what will have the biggest impact on the most people.
Working with us
Values
Seek joy and purpose

That is the true definition of success. Enjoy the journey, follow your instincts and dreams. Your ultimate job is to make your job the best, most inspiring, rewarding, enjoyable job of your life. When that happens, our entire customer experience is infused with joy and purpose.

Redefine success

There is no "right" answer to any problem. There are infinite ways to succeed – be curious, creative and resourceful. We seek diverse people and ideas that expand and challenge our thinking, to inspire new ways of doing things. We share our insights to show each other what's possible.

Use magic

Ultimately customers want one magic button that does everything for them, with just one tap. Our job is to make technology invisible so the only thing left is an experience so simple and obvious it seems magical.

Create value, to earn value

Financial growth is essential for success and can be achieved on a very large scale, but to achieve that we will never violate our basic principles of dignity, respect, integrity, decency, fairness and kindness. Money is the reward for creating value in people's lives, it should never come from exploiting people.

Simply extraordinary

Our platform enables customers to simplify their lives and grow their businesses. It also enables waste minimisation, sustainable production and transport reduction – at scale. We use minimal resources to create extraordinary results.

‍We look after each other

‍We're all humans with emotional needs, idiosyncrasies and imperfections. Be kind to everyone, including yourself. Pace yourself, it's a long road with lots of twists and turns. We assist you with mentors, coaches and counselling.
Want to keep up-to-date?
We send out a fortnightly email with relevant events, the latest jobs and career insights from interesting and candid people.