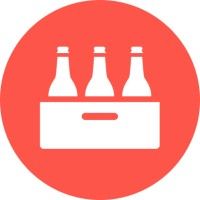 Upstock
About
Simplify hospo wholesale orders & grow your business
Upstock is a marketplace for wholesale buyers and suppliers. It's used by thousands of top restaurants, cafes, bars and grocery markets – along with hundreds of their suppliers – to simplify wholesale ordering.
It's where buyers easily find and order the best selection of amazing wholesale goods – and where suppliers sell to the largest audience of buyers. Upstock simplifies supply chain logistics, significantly reducing costs, waste and hassles. Upstock is made by the team who created Xero.
Location

Wellington

Website

Founded

2019

Employees

11-50

Industry

Hospitality

Funding stage

Seed
The Matchstiq Top 100
Snapshot of Upstock
Upstock is on a mission to greatly reduce friction and waste across the global supply chain, giving buyers and suppliers key competitive advantages to run more profitable and sustainable businesses.
The market opportunity ahead for Upstock
It's absolutely inevitable that wholesale ordering will be done online. The opportunity for wholesale marketplaces globally is staggeringly large.
The industry is at a stage where the biggest competitor is still email, spreadsheets, pen & paper, and phone calls. We've already captured the largest market share in NZ, many times larger than our direct competitors. We already have customers in the US and AU – where we're expanding our market share. We aim to be one of the world's top B2B e-commerce platforms.
Why Upstock is a great place to work
Most of our team spent years working together at Xero, which is one of the most highly rated and highly regarded workplaces in NZ. Those same people consider Upstock to be the best place they've ever worked.
We're focused on having fun, building well-crafted software, and growing a business we love for customers we adore.
Our customers are a dream – the best food and drink you can imagine – and we're providing a platform to enable more amazing products to be produced and distributed so the world can enjoy them while reducing so much waste and inefficiency.
We're filling a critical gap in the hospitality industry – capturing key business data that are currently managed with random scraps of paper, texts, emails and phone calls. We aim to reduce waste across the food & beverage supply chain, making it more efficient and economical for high quality, environmentally sustainable products to reach a wider market.
We're a lean and agile team in the traditional sense – small and nimble. Our product is the simplest software for the greatest value. We don't try to do everything. We aim to do as little as possible to make something extraordinary. We focus on what will have the biggest impact on the most people.
Want to keep up-to-date?
We send out a fortnightly email with relevant events, the latest jobs and career insights from interesting and candid people.