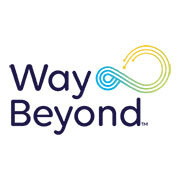 WayBeyond
About
Technology for a better world
WayBeyond creates technology for a better world. Our vision is to transform the agricultural industry so it can produce food sustainably for everyone on the planet.
WayBeyond's expertise in data, artificial intelligence, and plant science is embodied in our future-focused CEA (Controlled Environment Agriculture) farming solutions. FarmRoad – a farm management platform with powerful yield prediction and crop registration tools, and Folium – a climate monitoring system that harnesses readings from a network of wireless sensors to deliver detailed data across large growing areas.
Location

Auckland

Website

Founded

2021

Employees

11-50

Industry

AgriTech

Funding stage

Series A
The Matchstiq Top 100
Snapshot of WayBeyond
WayBeyond's mission is to transform crop productivity with data and artificial intelligence.
The market opportunity ahead for WayBeyond
Growing food to cater for the increasing global population is the biggest challenge we are faced with at the moment. Doing that in a sustainable way is a major concern.
Recent research shows that the CEA market (Controlled Environment Agriculture) will grow at 18.7% CAGR to US$172 billion by 2025. We are in an incredibly fast-paced industry as technology in agriculture is desirable with more businesses looking to transform from manual to digital or automation.
New markets are also opening including North Africa, South America and India. This is leading to even further opportunities for business away from the traditional tech regions of North America and Europe.
Why WayBeyond is a great place to work
WayBeyond is made up of passionate people from 15 different countries and 20 different languages. We have a 50/50 split across gender and age on all levels of the business including senior leadership. This is unique in our industry of agriculture and technology with both generally male-dominated sectors.
This beautiful blend makes us the perfect company to do business on the international stage with 95% of our customers based outside of New Zealand. We reflect the multi-culturalism of the world within one business.
We are also advocates of fun and old fashioned values of eating together 'family style'. Cake features highly in our office and we are always looking for reasons to celebrate milestones, birthdays or it being Friday. We have shared lunches including a Mac 'n' cheese challenge and Halloween celebrations (see photos).
We've also held a few 'Tiny Desk' concerts in the office (when we weren't in lockdown) which have proven really successful and fun (I'd download the videos but they are on an internal server).
We also have regular growing challenges to test our team's skills with green thumbs while using our technology and also sustainability challenges plus monthly Lunch & Learn sessions with guests talking about various topics.
During lockdown we also held Pino and Paint sessions and Kahoot sessions.
We also pay for Southern Cross health insurance for our employees including Wellbeing One Plan and Wellbeing Plan Body Care Module and Wellbeing Plan Vision and Dental Module. Ensuring the health of our team is paramount.
Working with us
Values
BELIEF IN OUR PEOPLE

Our people are everything. They come from a diversity of nations and cultures that enrich our business and perspective. We ensure they remain happy by providing ongoing professional development, a fun and flexible work environment and opportunities for them to live their best life.

CUSTOMERS AT OUR CORE

Our customers are the centre of what we do. Through deep and ongoing relationships, we help transform their business and support them as they evolve and grow.

OPENNESS AND COLLABORATION

The best outcome for the future of food is one that fosters communication between growers, allies and competitors. Open technology is the only way to successfully create sustainable ecosystems to feed large populations.

LESS TALKING MORE DOING

Discussions create ideas but only actions deliver results. We are agile and focus on getting it done while encouraging honest failures and fast fixes.

BREAK THROUGH THE BOUNDARIES

Boundaries are imaginary lines which can be broken by the very thing that created them: the imagination. We relentlessly innovate, challenge and redefine what is possible.

MORE THAN JUST A TECH COMPANY

Our vision is to transform the industry from the inside through leadership, education, sustainable development and by thinking generations ahead.
Want to keep up-to-date?
We send out a fortnightly email with relevant events, the latest jobs and career insights from interesting and candid people.