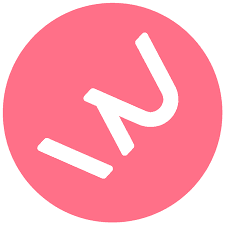 Well Revolution
About
Better healthcare
Are you sick of that drive to the doctor's office and the anxiety that comes from waiting in their office as you grumble at the amount of time and cash it took for you to even get there in the first place? Yeah, you're not the only one. We're all about making that better.
What if you could test on the spot at home, the minute you need to? Not only test though. What if you could then see the doctor that minute too?
Better still… what if you could then have your prescription or treatment sent to your nearest pharmacy for same-day pickup? Or have it delivered overnight to your door?
That sounds better right?
Location

Auckland

Website

Founded

2018

Employees

1-10

Industry

HealthTech

Funding stage

Pre Seed
The Matchstiq Top 50
Snapshot of Well Revolution
Well Revolution is on a mission to save time in people's lives by making healthcare faster and easier to get.
The Market Opportunity Ahead for Well Revolution
Healthcare is one of largest industries in the world, estimated to be worth over $10T. It forms a large part of any developed economy and yet, can suffer from some of the lowest rates of satisfaction.
Well Revolution has developed a mobile-first platform, that provides a 24/7 doctor service for people who don't have a regular doctor, can't get to one or whose regular doctor is not available. Above this, they are helping healthcare providers go digital-first by removing appointments and instead, connecting patients directly with a doctor via chat for fast consultations, prescriptions and treatments.
Well Revolution lays claim as the first app-based primary healthcare provider in New Zealand, launched early in 2020. They view the future in healthcare as digital-first, algorithmic and highly automated. "We're not reinventing the physical world. That already exists. We're matching that physical world with new technology - the communications infrastructure - to help improve the flow of data, people, materials and money between the places in the physical world (homes, clinics, hospitals, pharmacies etc)."
Diversity and Inclusion at Well Revolution
Well Revolution pride themselves on having built a diverse team from the very beginning. They actively seek people with differences in thinking, ideas and perspectives. This includes looking for people they can learn from, challenge existing beliefs and thinking, bring new perspectives, thoughts and ideas.
They have an intentionally flat organisation structure and encourage respectful debate and disagreement.
Want to keep up-to-date?
We send out a fortnightly email with relevant events, the latest jobs and career insights from interesting and candid people.