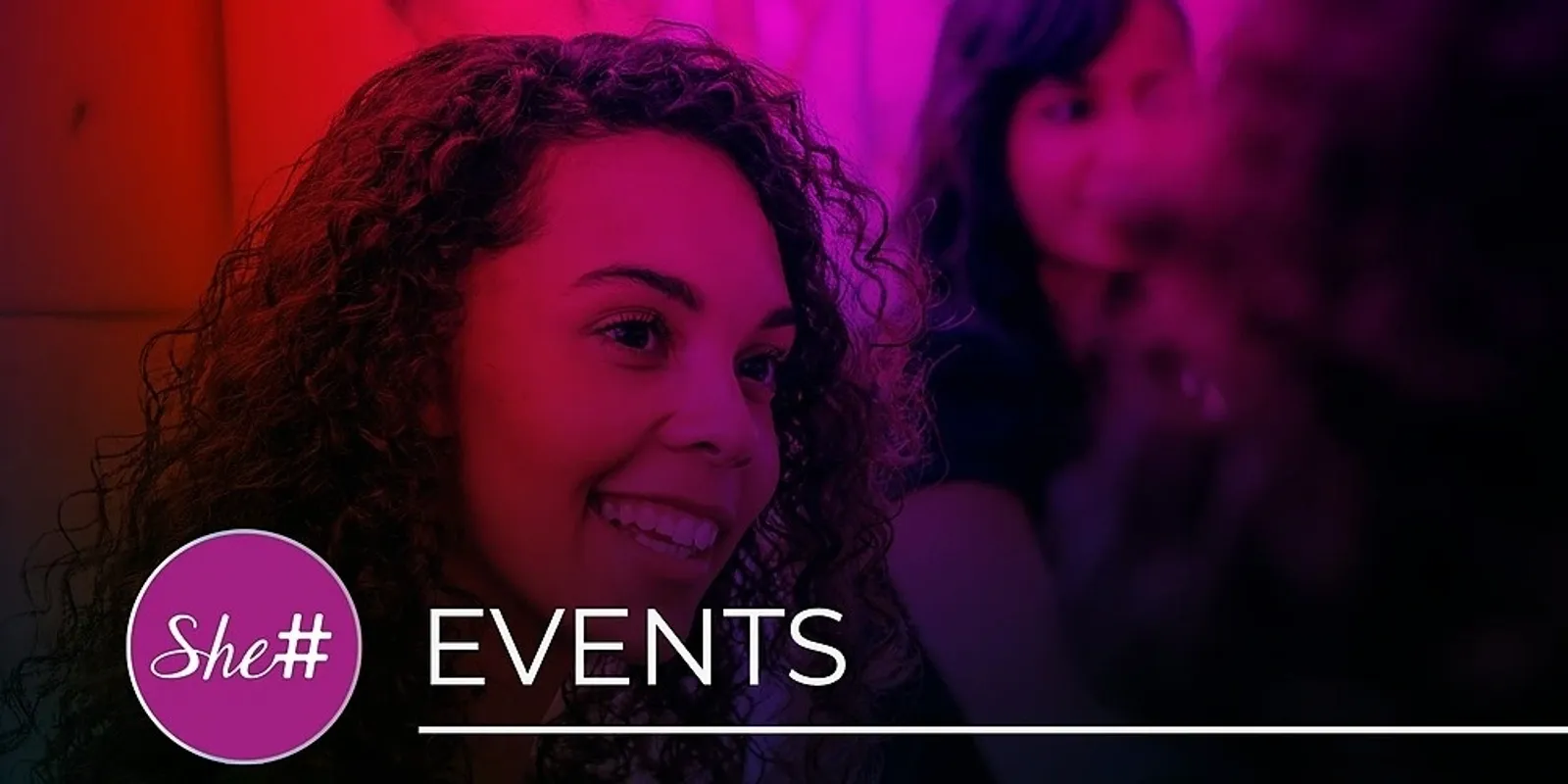 Ends in 1 min
She Sharp & Deloitte: Innovation Unleashed
She Sharp & Deloitte: Innovation Unleashed Learn about cutting-edge innovation with us!
We are thrilled to announce an upcoming event in partnership with Deloitte. This event is aimed at providing attendees with insights and opportunities for how to embrace cutting edge innovation!
We encourage you to register early as spaces are limited! We will have special prizes and giveaways for those who register and attend the event.
People of all genders and backgrounds are welcome to attend our events.
More details coming soon!
She Sharp is a community of women and non-binary people in tech who aim to inspire, empower and connect. Deloitte is a global industry leading firm of experts who help clients transform their businesses with innovative solutions.
In this event, you will hear from inspiring speakers who will share their insights and experiences on innovation in various fields. You will also participate in an interactive workshop where you will learn about the Deloitte innovation framework and how to apply it to your own projects. Whether you are a student, a professional, or an entrepreneur, this event will help you learn about cutting-edge innovation and network with like-minded people.
Don't miss this opportunity to learn about embracing innovation with She Sharp and Deloitte! We look forward to seeing you there!
Innovation in technology has become increasingly vital in our fast-paced, interconnected world.With the ever-evolving landscape of digital advancements, it's crucial for countries like New Zealand to embrace and foster innovation in the tech industry. It encourages individuals and organizations to think outside the box, explore new possibilities, and push the boundaries of what is currently known. A vibrant tech sector that values innovation can attract and retain talented individuals, foster cross-industry collaborations, and inspire the next generation of tech enthusiasts. Innovation drives economic growth, enhances efficiency and productivity, addresses societal challenges, fosters creativity and collaboration, and embraces ethical considerations.
So, let's celebrate the spirit of innovation and stay ahead by attending the Innovation Unleashed event on 20 June hosted by one of industry leaders - Deloitte!
About this event
Time
Tuesday, June 20, 2023 at 5:00 AM
Location
Deloitte Auckland 80 Queen Street, Auckland CBD, Auckland 1010, New Zealand
Register
Want to keep up-to-date?
We send out a fortnightly email with relevant events, the latest jobs and career insights from interesting and candid people.