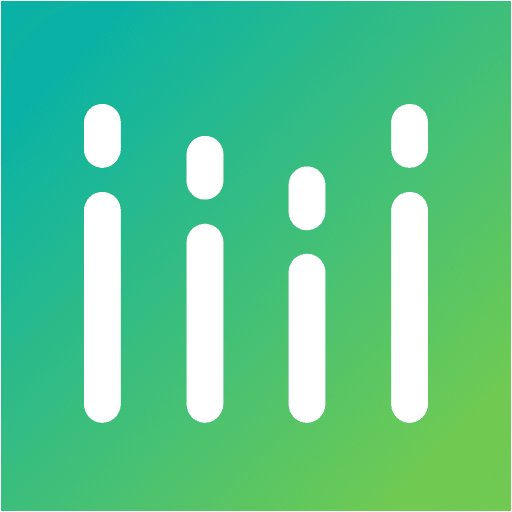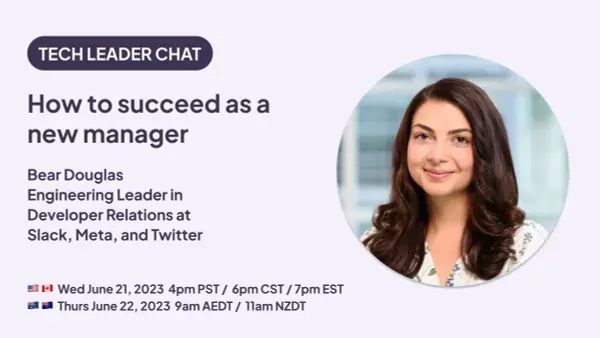 Ends in 1 min
How to succeed as a new manager
Whether you're a new manager or are a manager of managers who's helping new managers step up to the role, this talk is for you!
Engineering leaders are tasked with improving performance and retaining team members, but as every manager will say: "code is easy, people are hard!" We also know that a manager has a big impact on the team – as one example, Google's Project Oxygen research showed that managers are one of the biggest influences on team performance.
Particularly in engineering, there's a big jump from being an individual contributor – where the indicators of success are more clear – to becoming a people manager.
Of course, it only gets more complicated from there! If you're someone managing other managers, you now need to understand how to share your own managerial experience and guide the managers you're supporting to find their own style.
In this talk, we'll cover key lessons to help both first-time managers of individual contributors and managers of managers, including strategies to:
Step away from the code and not just "do it yourself" Create and manage a workplan for the team, puzzling through dependencies Give enough of a challenge to help someone grow but not overwhelm them Effectively channel and represent the company's mission, values, goals while staying true to your own managerial style Champion your team and support their growth within the broader organization About the speaker Bear Douglas has over a decade of experience in developer advocacy and developer relations at Slack, Twitter, and Facebook. As a Director at Slack, nearly every manager on her team was a first-time manager, so she has a wealth of experience in being a good coach and helping managers succeed.
Agenda for the session
30 min – Presentation and Q&A (this part will be recorded & shared later) 30 min – Discussion in small groups, where you can chat with peers about your own challenges and learnings (this part won't be recorded) Do you have a question you'd like us to cover during the session? Tweet us at @MultitudesCo or tell us in the comment section below!
Find us online at:
Twitter: https://twitter.com/multitudesco LinkedIn: https://www.linkedin.com/company/multitudesco/ Slack: An invite is shared in your welcome message; you can also register your interest here.
About this event
Time
Wednesday, June 21, 2023 at 11:00 PM
Register
Want to keep up-to-date?
We send out a fortnightly email with relevant events, the latest jobs and career insights from interesting and candid people.