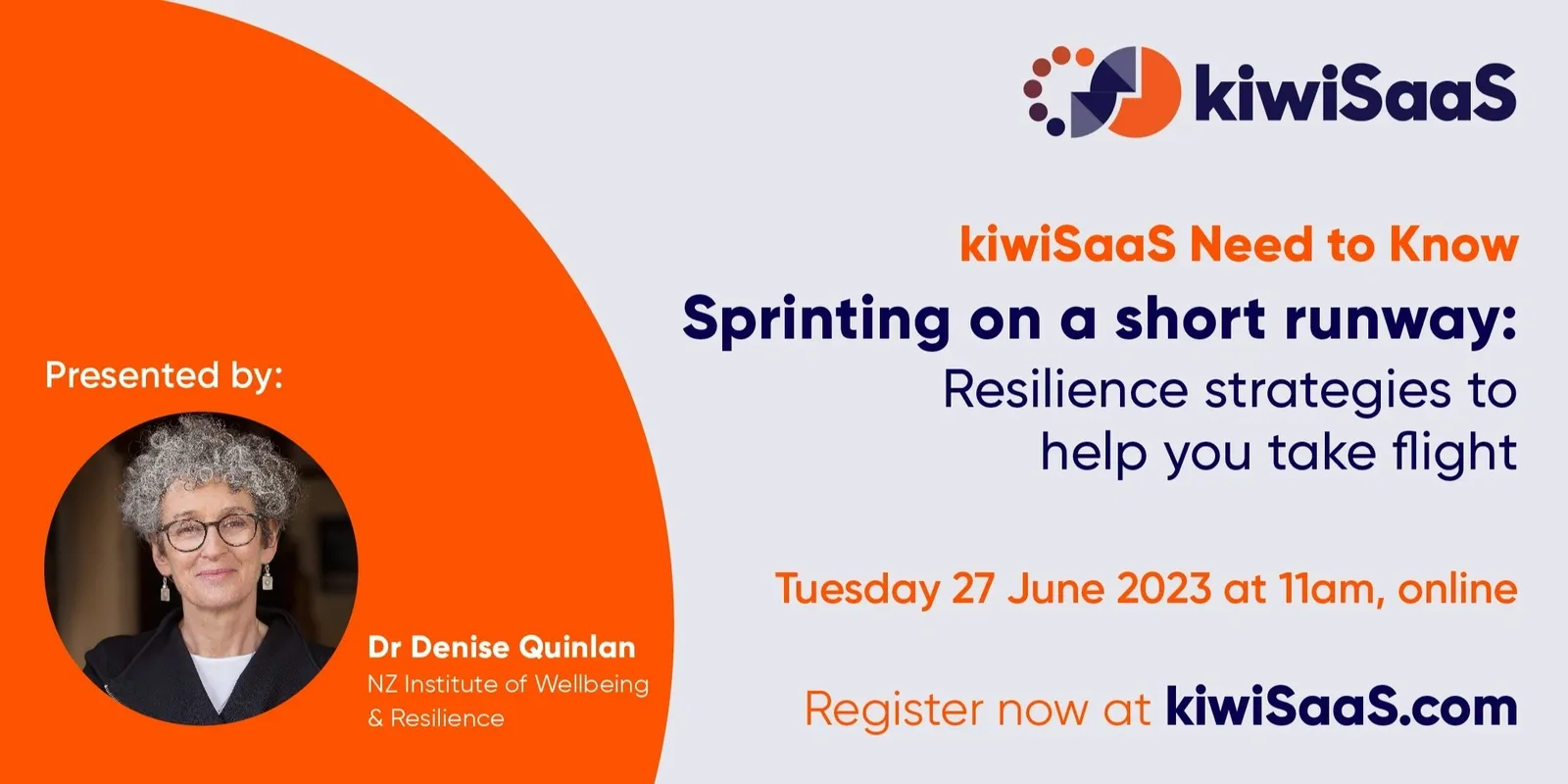 Ends in 1 min
KiwiSaaS Webinar: Sprinting on a short runway: Resilience strategies to help you take flight
Sprinting on a short runway: Resilience strategies to help you take flight Tuesday, 27 June 2023, 11.00AM - 12.00PM
Overview:
Most people think that to succeed founders need to give 'their all' to their business. In fact, the founders that succeed beyond the initial short runway are those that manage to sustain themselves and the key people on their teams. Dr Denise Quinlan will share practical strategies that ensure you and your team get the job done and don't fall over – particularly important when you're sprinting on a short runway!
Who should attend?
Everyone
What's covered: Practical strategies to protect your attention and energy through the day and week. Key steps to a culture that prevents burnout and keeps essential people onboard and engaged Practical solutions to address the challenges of overwhelm, overload and isolation in your team. You know your founder's mission – you also need to identify what will make your team as motivated as you. Your product is unique, but your business model isn't. Tap into the SaaS experience and expertise to make your life easier.
What you will learn from attending this presentation:
Managing your own attention and energy is essential to go the distance. Get clear on what energises and what drains you and structure your day to buffer and protect your energy. Identify your peak productivity hour and protect it for your most important work. Embed ruthless prioritisation in your team.
About this event
Time
Monday, June 26, 2023 at 11:00 PM
Register
Want to keep up-to-date?
We send out a fortnightly email with relevant events, the latest jobs and career insights from interesting and candid people.