Q&A with Elina Ashimbayeva, Co-founder of Storyo
Calling all product managers or people building tech products!
If you want to grow your knowledge of building inclusive products, but you are not sure of your blind spots and how to take action, this equitable product management course by Storyo and COLAB is something you need to check out.
We loved our recent chat with Elina Ashimbayeva, Co-founder of Storyo, who gave us the rundown on an exciting new course she has helped co-create with a lens on creating more equitable products. We also took the chance to learn more about Elina's background and what led her to start Storyo in the first place.
We have long been admirers of the amazing work Elina has been doing, celebrating stories of women and gender-diverse folks in New Zealand.
If you haven't already visited her site, we highly recommend you do so immediately! Shoutout also to the good folks at Melodics who Elina said has been helping to support Storyo from day one, enabling her to continue doing the epic work she is already doing.
If better understanding your blindspots regarding equity and inclusion sounds up your alley, you can learn more about the course by listening to our chat with Elina, or via this link.
About the Speaker
---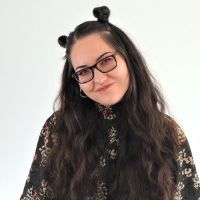 Elina Ashimbayeva
Elina Ashimbayeva is the Co-founder of Storyo. A platform that celebrates the stories women and gender-diverse folk in New Zealand.
Want to keep up-to-date?
We send out a fortnightly email with relevant events, the latest jobs and career insights from interesting and candid people.