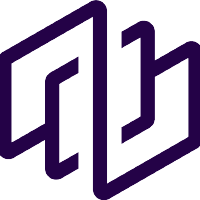 Flux Federation
About
The world's most flexible energy software
Technology that mobilises the future of energy.
Flux Federation is an Enterprise B2B technology company. Our world-class energy billing and retail operations software mobilises and supports innovative organisations leading the charge towards the future of energy. We're here as a vital partner on their transformation journeys.
We have a saying here at Flux - "you can't sell what you can't bill". This is a global challenge for energy companies because clean energy products require far greater sophistication, agility, and granularity in how they are billed, which is beyond the capability of legacy technology. Our platform was purpose built for the energy sector and enables the accurate configuration and billing of these products.
We power B2B and B2C energy retailers in Australia and New Zealand, helping them gain advantage over their competitors through managing greater complexity, reducing cost to serve, and bringing new energy products to market quickly. We're headquartered in Aotearoa | New Zealand and powered by a remote-first, global workforce of 150+ passionate and smart people. We are backed by dual listed (NZX and ASX) Meridian Energy and we have very ambitious growth plans. We believe in flexibility and creating a sense of belonging at work while working from home.
Come and join the team behind the sustainable energy revolution.
Location

Remote

Website

Founded

2017

Employees

101-200

Industry

RetailTech

Funding stage

Private
The Matchstiq Top 2023
Snapshot of Flux Federation
To empower visionary companies to lead our world to a more socially and environmentally sustainable energy future. We're at the forefront of energy sector technology, helping energy companies transform.
The market opportunity ahead for Flux Federation
The energy sector is undergoing significant change that is underpinned by modern and highly configurable technology solutions. As a provider of next generation billing software, Flux plays a critical role in unlocking the future of energy by providing a critical component in the energy innovation process.
Why Flux Federation is a great place to work
We are a diverse global bunch, connected by a shared purpose. We think our size provides the best of both worlds. As a global, 150-strong team, we're large enough to have the resources and budget to do our jobs well, to innovate, and move the needle.
Plus, we're backed by Meridian Energy, one of New Zealand's largest energy players. And our roles have plenty of scope to do great things. Our culture is the glue that binds us together as colleagues, and a unified team. Being remote workers, we put a great deal of effort into our culture to ensure we all feel supported, valued, and empowered to thrive in our roles.
Working with us
Values
Be excellent

We strive to deliver high standards of work and behaviour, always. And, to be excellent to one another.

Think fast, act fast

To stay ahead of the market, we must move at pace. But we do so with consideration for what needs to be done, and we execute with purpose.

Do the mahi

We make things happen by taking initiative and ownership within our own spaces to move Flux forward.

Conscious decision-making

Our decision-making is intentful, clear and documented. We consider the commercial context we work in and seek to balance short and long term drivers.

Create collaboratively

We believe in the power of the collective. So, we engage others to seek diversity of thought. And, we take on feedback maturely because we never stop learning.

Say what we do, do what we say

Transparency is a cornerstone of our remote working environment. We follow through on our commitments and we are up front about our actions.

Know one another

We care to understand and invest in each other, spending time proactively building relationships. Acting with empathy and understanding for others' experiences is essential.

Seek to understand before being understood

We listen with the intent to understand. And if we disagree, we do so respectfully without minimising others' ideas or feelings.
Want to keep up-to-date?
We send out a fortnightly email with relevant events, the latest jobs and career insights from interesting and candid people.