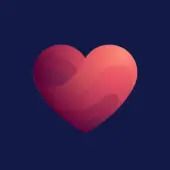 HeartLab
About
Automated state of the heart
Your cloud-native cardiology platform. Pulse is the cloud-native cardiology imaging platform for clinicians that want to save time and drive efficiency.
Location

Auckland

Website

Founded

2018

Employees

11-50

Industry

HealthTech

Funding stage

Seed
The Matchstiq Top 2023
Snapshot of HeartLab
HeartLab's mission is to build things that are going to help people, and that they can be proud to show to customers, friends, and family.
The market opportunity ahead for HeartLab
We believe technology is key to achieving next-level patient care in all fields of medicine. By improving existing processes, or creating new and flexible ways to work, we can maximise the level of care available and drive better outcomes for patients everywhere.
For now, our eyes are set on rolling out and growing our current products in the US medical market. Soon we'll be able to say we are making a real positive impact on the way people are cared for in the US too. After that, the world.
Why HeartLab is a great place to work
We believe great company culture comes from people first and at HeartLab we are oozing great people. From our roots, HeartLab was built up by a team of people that share two passions; helping people and building things that people love.
Do you know what inspires teams, that care about helping people, to keep building? It's seeing what you have built and helping real people.
Recently, we had an exciting message from one of the clinicians that has worked with us since the early days. She had a patient come into the hospital from an out-of-town clinic and, to her surprise, the patient was waving an analysis report from our product Pulse! A product that she helped us develop just months earlier.
This was a grounding moment for the team as we realised we are now seeing the real impact of our work on the NZ community and will continue to see more as HeartLab changes the world.
Want to keep up-to-date?
We send out a fortnightly email with relevant events, the latest jobs and career insights from interesting and candid people.