Co-founder and CTO at Dawn Aerospace
Spaceflight 1000x more scaleable than traditional rockets.
Stefan Powell, Co-founder and CTO at Dawn Aerospace not only loves to build and create stuff, he loves to do that within the context of making things better.
After the university rocket club that Stefan was a part of spent years testing and building rockets, some of which broke world records, it dawned on them that the huge amount of money and time that went into getting something to the launchpad was simply not sustainable.
At this point, Stefan's brother James entered the fold. James' background in aviation led to exploration of whether high-tech rocket technology could be combined with the high utility function of traditional aircraft technology. Stefan and the team could not see why not, and on the back of that set off on the path of creating a space transportation company that drastically reduce the cost of accessing space.
Dawn Aerospace aims to create a space planes that can take-off and land at domestic airports around the world and be re-used multiple times a day, drastically reducing the environmental impact of accessing space.
About the Speaker
---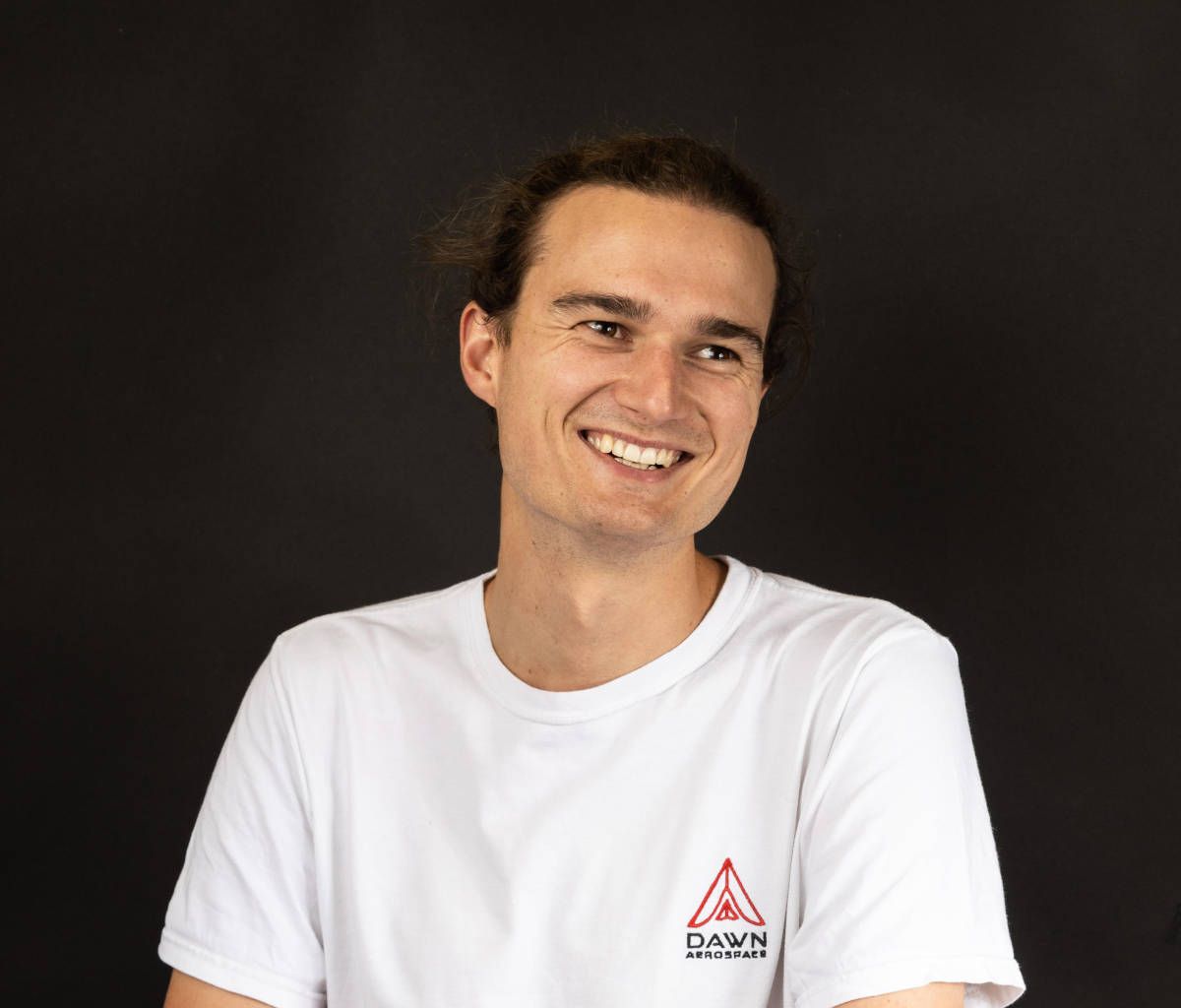 Stefan Powell
Stefan grew up with a love for building new things and creating stuff. His father was an engineer and his grandfather a carpenter, so easy access to a shed full of tools allowed for a childhood of making things.
An interest in sustainable technology, particularly wind energy led him to studying at engineering at Delft University in the Netherlands. Whilst at Delft, Stefan's desire to use his practical skills led him to teaming up with a group of students to form a club around building rockets. The founding members of this club ultimately formed the basis of the founding team at Dawn Aerospace.
Want to keep up-to-date?
We send out a fortnightly email with relevant events, the latest jobs and career insights from interesting and candid people.