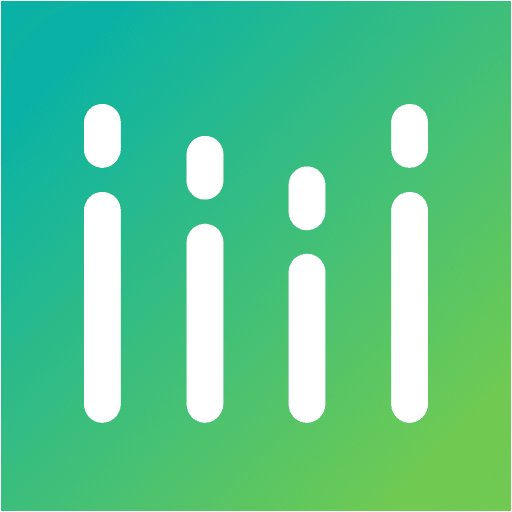 Multitudes
About
Unlock happier, higher-performing teams
Multitudes is a tool for engineering leaders who want to build world-leading teams that are ready to scale. The product is a team analytics tool built with a focus on team collaboration and data ethics. Via GitHub and Jira integrations, the tool uncovers everything from who's missing out on feedback to who needs a check-in about burnout in your next 1:1.
Location

Auckland

Website

Founded

2020

Employees

11-50

Industry

HrTech

Funding stage

Seed
Events
Upcoming events and open days
The Matchstiq Top 100
Snapshot of Multitudes
Multitudes' mission is to unlock happier, higher-performing teams. Support developers with ethical team analytics to improve wellbeing, collaboration, and team effectiveness.
The market opportunity ahead for Multitudes
Around the world, companies spend $95B+ a year to support teams and managers, all with the ultimate goal of enabling them to be happier and higher-performing.
However, this spend is split across a wide range of tools and supports (from employee engagement to team performance tools, from agile coaches to leadership development); there's no easy or clear way to support team performance & culture, so companies are trying lots of different options to see what sticks.
Multitudes aims to solve this gap by providing actionable, ethical insights to engineering teams on how they can work better together. The value for customers is increasing team productivity (and thus revenue through being able to deliver more customer value) while supporting wellbeing with less burnout and employee turnover.
Multitudes has made great strides towards servicing the breadth of team effectiveness needs. They launched their Beta in 2021 and will be focussing on customer love and growth in 2022. To achieve this there are three key market opportunities for the team over the next year:
Scale in the US
Since we work with startups and developers, it is critical we go to where engineers are – Silicon Valley. Over the next year the team will be ramping up go-to-market operations to scale our customer base in the US.
Make it easier to see what needs attention and how to take action
Insights are great – but what's even better is knowing what needs your attention now, and what to do about it.
The overarching opportunity is to serve up actionable insights that improve team performance by getting more predictable delivery, increased wellbeing, and ensuring better feedback across the team. All of this provides significant business value for customers by supporting faster, better-quality feature releases and decreasing recruitment by creating an environment people want to work in, which increases retention.
To achieve these outcomes for customers, we're focusing on existing features like our 1:1 guides which support teams with actionable and dynamic insights for 1:1 sessions. We'll also be building new features like retro guides to support teams to have conversations about the metrics that matter most.
Add integrations to provide more insights – and eventually, to support a broader set of teams
Adding integrations is essential for growth. As we add integrations to Multitudes, our total addressable market grows – from the ~4M software developers in the US, AU, and NZ; to the 12.5M people working at tech companies in the US, AU, and NZ (when we add integrations like Jira for PMs and Figma for designers); and eventually to the 270M people around the world who use software to collaborate at work (when we add integrations to the Google Suite and Microsoft 365).
Multitudes launched with a GitHub integration, which was a great place to start building a product rapidly and serve as many engineers as possible. We're now at the stage of introducing other integrations such as Jira, Slack, and more. This deepens the insights we can offer and widens the pool of customers we can serve.
Why Multitudes is a great place to work
Commitment to equity and inclusion
Built on a culture of psychological safety, we make sure that we have equitable processes in place to make sure that everyone's voices are heard, and that people can bring their whole selves to discussions.
Collaborative work culture
We're constantly striving to practice what we preach, with rituals and processes that encourage cross-collaboration between our team, sharing of knowledge, and a fair way to divvy up chores.
Meaningful work
With our vision of making every team equitable, working at Multitudes is a chance to put your skills towards lifting the standards of work culture all around us.
What's more, the nature of a startup is the opportunity to wear a lot of hats, and to have a huge impact on the product's direction! At Multitudes, you are empowered to own your work from day 1, with the support and coaching needed to grow in your profession, while delivering value direct to customers.
Working with us
Values
Better together

We strive to be supportive, open, and human about how we interact with each other and our customers.

Grow like a tree

We want to grow our people, company and customers in a way that is sustainable, in all senses of the word.

Deliver delight

We care about delivering on our goals – and we want to do it in a way that's fun and delightful, for us, our customers, and other stakeholders.

See and shape the system

We are laser-focused on diversity, equity, and inclusion. We are committed to bringing lasting impact through systems change.
Want to keep up-to-date?
We send out a fortnightly email with relevant events, the latest jobs and career insights from interesting and candid people.