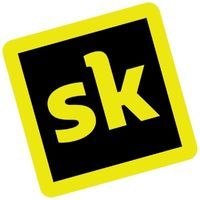 SquareKicker
About
No-code design and animation extension for Squarespace
Creating a beautiful website is easy, but creating something truly unique, taking your visions and design beyond the limit of a template was just not possible without complex code… Until Now.
SquareKicker is an intuitive no-code design extension which allows you to bring your Squarespace sites to the next level.
Location

Nelson

Website

Founded

2020

Employees

1-10

Industry

SaaS

Funding stage

Private
The Matchstiq Top 2023
Snapshot of SquareKicker
The SquareKicker team is passionate about empowering designers.
Our mission was to create tools that enable designers to concentrate on their craft without being burdened by time-consuming or limiting coding requirements.
The market opportunity ahead for SquareKicker
SquareKicker is full steam ahead with a new office, fresh design on our brand, new dashboard and new product (yet to be made public). We are so excited about what these new features will mean for the designers in our eco system.
Why SquareKicker is a great place to work
It's always a promising sight when your team enters the office with enthusiasm at the beginning of a Tuesday morning (hello, 4 day work week).
At SquareKicker, we deeply value curiosity which creates an environment where ideas flow freely, even in their early stages.
The office becomes a hub of collaborative brainstorming, as team members bounce ideas off one another, gradually shaping them into the trailblazing concepts that SquareKicker has become renowned for.
Working with us
Values
HE TANGATA, HE TANGATA, HE TANGATA

He aha te mea nui o te ao? He tangata he tangata he tangata! What is the most important thing in the world? It is people, it is people, it is people! Approach all situations with an attitude of people first, within our team, with our users and all others we connect with

BE CURIOUS AND COURAGEOUS

Take risks thoughtfully, with the knowledge that your team will support you to accelerate, innovate or iterate ideas.

OUR DIFFERENCES MAKE US STRONGER

Deeply and sincerely value the wealth that comes from a diverse team. Each team member should feel empowered to express their points of view knowing that this will help us form a better product and stronger company.

MAKE IT VALUABLE, KEEP IT SIMPLE

Build products that bring value to those that use them, in the simplest way possible.
Want to keep up-to-date?
We send out a fortnightly email with relevant events, the latest jobs and career insights from interesting and candid people.